Dubai hospitality sector 'on a roll' as Expo countdown continues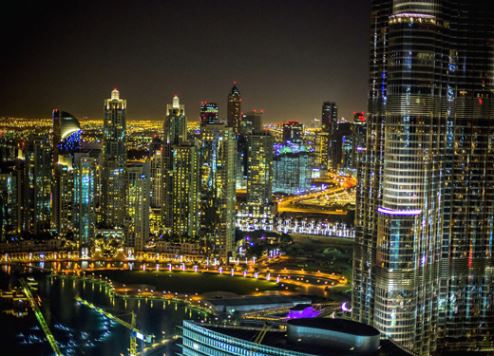 With the staging of the first World Expo in the Middle East now less than three years away, developers are working around the clock to complete hotel, leisure and entertainment projects worth billions to host city Dubai
The value of active hospitality projects in the UAE reached $71.6 billion at the beginning of September, according to construction and infrastructure analyst BNC Network.
The 543 developments currently under construction represent six percent of all active projects in the UAE's urban construction sector and in dollar terms, account for 14 percent of the total estimated value, BNC reveals.
In addition, three hospitality projects with a combined estimated value of $194.5 million moved to the construction phase in August.
In the same month, four hospitality projects with a combined estimated value of $527.2 million were completed, according to its research.
"The hospitality sector is on a roll as the countdown for Expo 2020 is closing in, with just three years to go," says Avin Gidwani, CEO of BNC Network.
"All these projects will have to be ready for the massive influx of visitors."
He notes the emirate will need to add 40,000 hotel rooms in addition to the existing inventory of "slightly more than 100,000 guest rooms and hotel apartments", according to Dubai Government's stated projections.
He adds: "Tourism and entertainment sectors are major contributors to Dubai's economy and remain a major focus in the government's economic diversification plan.
"In order to meet the growing demand, most project owners [and] developers are looking at completing their projects before October 2020 [when Expo 2020 Dubai commences]."
Dubai is targeting 20 million annual tourists by 2020, while the six-month Expo, which runs until April 2021, is expected to attract 25 million visitors.
More than 70 percent of Expo guests will hail from outside of the UAE representing the largest international visitor component in the event's history.
In addition to building the vast 4.38 sq kilometre Expo site in the Dubai South district adjacent to Al Maktoum International Airport, Dubai is expanding its business and leisure infrastructure and offerings across the emirate to reinforce its position as a highly attractive destination for visitors of all ages and nationalities.
In 2016, several world-class attractions and venues opened their doors including IMG Worlds of Adventure, Dubai Parks and Resorts and Dubai Opera and in 2017, new offerings including La Perle – the city's first permanent theatrical show – as well as the new $270 million Dubai Safari park, set to open next month (November), are cementing Dubai's status as a "must-visit and must-return destination for both business and leisure travellers", says Issam Kazim, CEO, Dubai Corporation for Tourism and Commerce Marketing (DCTCM).
"With [the addition of new] hotels taking the total number of rooms to more than 105,000, Dubai has something fresh to offer visitors each time," he adds.
Of the 200-plus hotel projects in the UAE pipeline, Dubai leads the way with 164 projects followed by Abu Dhabi (25 projects) and Ras al Khaimah (12 projects).
Of these properties, 83 will open next year, according to the latest Middle East and Africa Hotel Construction report by Tophotelprojects - commissioned by The Hotel Show Dubai 2017, the 18th edition of which concluded last month (September) at the Dubai World Trade Centre (DWTC).
The report names the UAE as the busiest country for hotel construction in the Middle East and Africa (MEA).
The latest data from analyst STR reveals the Middle East had 164,898 rooms across 583 hotel projects Under Contract, while Africa had 57,011 rooms across 308 projects, as of August this year.
Under Contract data includes projects in the In Construction, Final Planning and Planning stages but does not include projects in the Unconfirmed stage.
In the Middle East, 5.4 percent more hotel rooms were Under Contract in August 2017 compared to August 2016 while in the In Construction phase, the region reported 98,027 rooms in 309 hotels. That represents a 17.2 percent increase in rooms versus last year.
The UAE was one of the five countries in the MEA region reporting more than 4,000 rooms In Construction. Its total tally was 35,050 rooms across 121 projects, second only to Saudi Arabia – 40,020 rooms across 89 projects.
STR analysts also note that hotel demand remains solid in the UAE, rising 4.8 percent year in the 12 months to August 2017.