Dubai: Home to sustainable real estate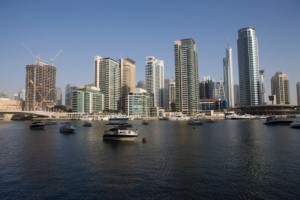 Dubai is looking to do its part by becoming one of the world's most sustainable areas.
Sustainability is a topic that often appears in the news and other media, as the importance of protecting the earth is finally realised. The current state of the global climate and the continuing depletion of natural resources means that safeguarding the environment must be at the forefront of our thinking.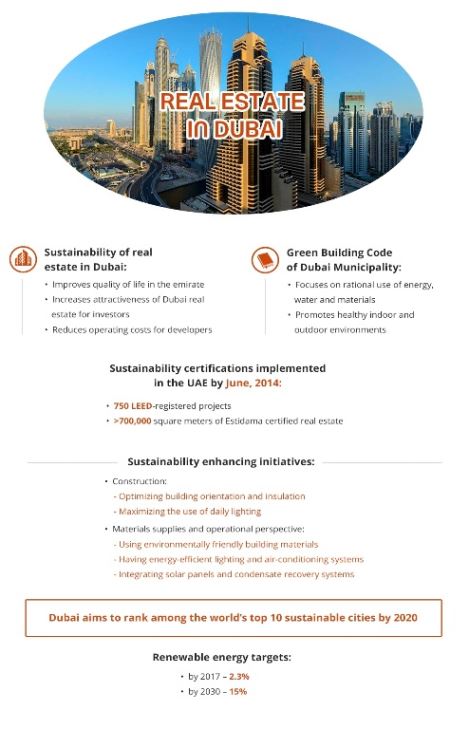 Given its importance, It should be at the heart of any property developments, both new and existing. This simple concept can improve quality of life for residents, while always increasing the appeal of  real estate to investors.
Dubai understands the importance of protecting the environment and ensuring that it can be enjoyed for generations to come, which is why it wants to become one of the world's most sustainable areas.
Regulations
A new set of rules have been introduced by the emirate's government - called the Green Building Code - to ensure builders and developers keep local sustainability in mind when drawing up designs and constructing new properties.
The regulations - which must be adhered to fully - concentrate on issues such as the rational use of energy, water and building materials, as well as promoting healthy indoor and outdoor environments.
So far, the new rules have been received well by Dubai's construction industry and it has committed itself to creating the most sustainable real estate as possible.
In his keynote address at the UAE Infrastructure Summit 2014, Engr Abdulla Mohammed Rafia, assistant director general and chairman of the sustainability committee at Dubai Municipality, said: "Usually when you have these kind of changes in regulation, you expect a lot of resistance. This can come from designers - in Dubai we have about 600 contractors and 5,000 companies - as well as material suppliers and maybe even some developers and land owners.
"We have taken all these people on board in our awareness campaign. We've got everybody in to explain what we're doing. We didn't just go out and tell people what to do, we got them on board and we are finding there has been excellent acceptance."
World Expo 2020
Back in November 2013, celebrations broke out across Dubai as the news that it had won the privilege of hosting the World Expo 2020 circulated. The winning bid was based on the theme 'Connecting Minds, Creating the Future', which placed sustainability as one of its main pillars.
In the run up to the six-month-long event, it is estimated that an enormous $7 billion (£4.6 billion) will be spent completing a myriad of infrastructure projects to ensure the emirate is ready and is already living the ethos behind its winning concept.
The government made a commitment to become one of the world's smartest cities, viewing eco-friendly construction as a major part of this promise and using sustainability as one of its platforms for growth. 
For Dubai, the future will be low-carbon, with green infrastructure and smart buildings being a major focus. Properties will utilise environmentally-friendly architecture, such as energy-efficient air conditioning units, recycled construction materials and renewable energy systems for heating and cooling, as well as automated thermostats.
Green building standards
Dubai's green building standards are a key component in its Integrated Energy Strategy 2030, which is geared towards time-of-use electricity pricing and encouraging openness around sustainability.
Although initially targeted at government buildings, the scope of the regulations has been widened to include private developments, as 70 per cent of the total energy consumed in Dubai is used in buildings. Of this figure, 80 per cent is used for heating and cooling - which the government wants to reduce by 30 per cent by 2030.
Figures from the government reveal that almost half a billion square feet of developments are in the pipeline over the next five years, and all of these projects comply with the new Green Building Code.
Almost 80 specifications are listed under the regulations, covering areas like the manufacturing of materials, suppliers, developers and contractors.
In addition to governing new projects, the rules also cover existing buildings, stipulating that 50,000 of Dubai's 130,000 properties must be refurbished to transform them into sustainable real estate.