Dubai has some of 'most profitable' hotels in world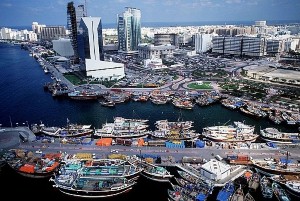 It is common knowledge that Dubai offers some of the most luxurious hotels in the world, but now new research suggests the emirate is also home to some of the globe's most profitable.
According to The National, a study from STR Global reveals that the gross operating profit per available room - a measure that takes costs such as food and payroll into consideration - ranked Dubai very highly, coming third behind Hong Kong and Paris, but ahead of cities such as London and Singapore.
The survey covered 8,000 hotels from 50 different countries outside of North America and collected data regarding the annual profitability of each development.
The results revealed that hotels based in the Middle East experienced the strongest growth compared to any other regions across the globe, achieving a 5.4 per cent boost. Conversely, properties in the Asia-Pacific area suffered a drop of 0.5 per cent.
According to Filippo Sona, the head of hotels at Colliers International's Dubai office, Dubai's strength and continued growth is due to increasing demand, compared to rival markets in Europe and China.
He told the newspaper: "Dubai's average room rates and occupancies are high compared with the other locations, and therefore they have a high [revenue per available room] as a starting point."
"Also, in the region overhead costs, and payroll in particular, are far less than in other continents as we don't have a tax system. Labour costs are low, too."
Mr Sona explained that the year-round, high occupancy rates Dubai experiences ensures there is increased profitability in the emirate.
During 2013, 11 million tourists visited Dubai - a rise of 10.6 per cent on 2012 figures. The increase in visitors had a positive impact on room rates, pushing the average up by seven per cent.
The emirates Department for Tourism and Commerce Marketing has set itself a target of attracting 20 million visitors by 2020 - a goal that is looking more achievable with each passing month.