Dubai has 'reinvented itself as a Smart City'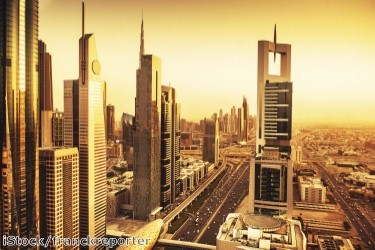 Over the last few years, Dubai has transformed itself into a hub for tourism, for business and has become a smart city, utilising cutting edge technology wherever possible.
The emirate is quickly adopting new technologies that it feels meets the requirements of the different pillars of society: citizens, business, transportation, governance operations and practices.
By embracing modern and innovative forms of technology, Dubai is taking steps towards becoming a smart city.
All departments of the government, under the leadership of Sheikh Mohammed bin Rashid Al Maktoum, are embracing more modern ways of completing processes, to boost efficiency and reduce waste.
By focusing on technology, Dubai is making it easier for people to live, navigate and do business in the emirate. This strategy will cover transport, communications, infrastructure, electricity, economic services and urban planning among other areas.
Commenting on the launch of these smart initiatives, Sheikh Mohammed said: "Our country is today ushering in a new era for the improvement and development of quality of life through this gigantic project, which got underway through an unprecedented public-private partnership to make a new reality for all and change the concept of city which the human being lives in so as to live with him through his smartphone and who will be its key pivot."
This transformation to becoming a smart city is already well underway, with the Roads and Transport Authority, who have created one of the world's most innovative transport networks and traffic systems, including some services that can be provided through mobile phones - allowing for unparalleled levels of customer service.
Another scheme that will benefit both tourists and residents are the Smart Palms that will soon be dotted around Dubai. These self-sustaining technology hubs are powered by the sun and will provide free Wi-Fi for a radius of 53 metres for up to 50 users at any given time.
The First Group has also embraced technology to provide the owners it works with the best possible service. It has launched an app for iPads - available from the Apple App Store - to give investors all the information they need at their fingertips.
Once downloaded, the app allows owners to view all of their investments in one place, as well as see the status of construction on new developments and news on the latest goings on in Dubai. Users can even access The First Group's property owner portal through their iPad with the software.