Dubai has come a long way in 20 years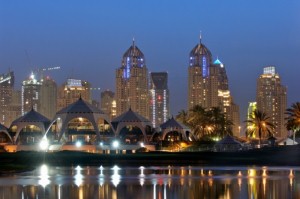 Twenty years ago, Dubai was a land simply known for its copious oil reserves. Now it is recognised as an international hub of tourism, rated highly by visitors for its hotels and shopping experience.
Dubai is also becoming recognised as a forward-thinking nation, as it has made several advances in the worlds of science and technology. In fact, the emirate is now home to over 65 universities, which have more than 25 international campuses - the highest number in the world.
During the first nine months of 2013, the emirate attracted 7.9 million visitors, which, according to MasterCard's Global Destination Cities Index, makes it the seventh most-visited city in the world, moving from eighth position in 2012.
Dr Yuwa Hedrick-Wong, global economic advisor for MasterCard and the author of the report, said: "While the Middle East and Africa's top ten cities lineup is exactly the same as in 2012, there is a striking difference in how far Dubai is ahead of the other cities. Its international arrival number is almost twice that of Riyadh in second rank, and about four times as high as the third-ranked Johannesburg."
It's unsurprising tourists flock to the emirate every year as it is home to the world's best hotels and shopping experience, according to a recent survey from TripAdvisor. Issam Kazim, chief executive of the Department of Tourism and Commerce Marketing​ (DTCM), said: "It is not just that Dubai has one of the widest selection of retail brands in the world – it is the experience of shopping in Dubai for those brands.
"Where else can you take a break from shopping to ski down an indoor mountain or swim with sharks? Our malls are destinations in their own right.'
The DTCM is working hard to attract even more visitors to the emirate, setting a goal of enticing 20 million tourists by 2020. This target seems quite achievable, especially as Dubai will host the World Expo 2020 - an event expected to see 25 million walk through its doors.
At last year's Arabian Travel Market, the DTCM revealed its 'Tourism Vision for 2020', which outlined how it would attract investors to Dubai, maximise the emirate's economic prospects and raise its international profile.