Dubai government promises investment and new jobs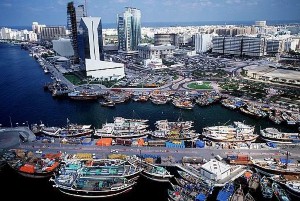 Dubai is confident that its success in the race to host Expo 2020 will kickstart a period of substantial economic growth and hefty investment in the emirate.
The government believes the six-month fair, which was awarded to Dubai this week, will stimulate around 25 billion dirhams (£4.17 billion) of extra investment in the region over the course of the next few years. It is also predicted to generate about 277,000 new jobs.
According to the authority, the hosting of the event should boost gross domestic product by more than 140 billion dirhams - an amount that is around 44 per cent of the total recorded in Dubai in 2012.
Confidence in the emirate is likely to soar and what was already a positive economic future could now become extremely lucrative. The Daily Star explained the boom is set to rub off on a variety of sectors, including trade, transport, tourism and financial services.
Monica Malik, chief economist at EFG Hermes Emirates investment bank, said: "The successful Expo bid should act as a catalyst to wider investment growth in Dubai, largely aimed at increasing the capacity of the economy."
Experts believe gross domestic product in Dubai will now grow to somewhere between 5.5 and six per cent in 2014. This will be significantly up on the 4.9 per cent recorded in the first half of this year and further evidence the emirate is heading in the right direction.
Growth and investment in Dubai is nothing new, as it rose from a sleepy backwater in the 1950s to one of the world's most bustling and towering cities today.
Ms Malik added the impact of Expo 2020 will be felt on a much wider scale than just the site itself, with the rest of Dubai sure to benefit.
Barclays Bank is also of the opinion that gross domestic product is likely to grow in the near future, as it forecast a 6.4 per cent annual boost across the next three years.