Dubai government launches 2021 Initiative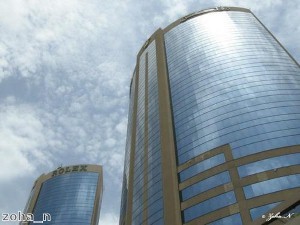 Dubai's government has announced a new initiative it claims will allow it to compete with the private sector.
Entitled the 2021 Initiative, the scheme will see authorities working as a single entity and provide citizens with the level of service only usually seen with large companies. It was announced by crown prince Sheikh Hamdan Bin Mohammed Bin Rashid Al Maktoum in front of more than 3,500 leaders of government and business representatives.
The scheme will be implemented to coincide with the 50th anniversary of the founding of the UAE and it is anticipated the initiative will assure the wellbeing of the individual and society alike.
The proposals are intended strengthen Dubai's position as a model for the rest of the world to follow and officials were urged to back the plan wholeheartedly in order to make the scheme a success. The project will make sure that government services are easily accessible, quick and efficient.
According to the Sheikh, the new initiative will see the government provide round-the-clock assistance, while also providing warm hospitality, the like of which is usually reserved for five-star hotels. Transaction processes would also be improved, offering the same kind of smooth service more commonly seen with banks. Technology will play a major part in implementing the scheme and as a statement of intention, news of the proposals was broken on Twitter.
Sheikh Hamdan commented: 'We believe that the time has come to employ this outstanding expertise and skill which they [government officials] have accumulated over the years to impress the world by what this government can provide not only to Dubai, but also to the world at large.'
The scheme will be governed by performance indicators which will in turn be monitored by members of the executive council. This is in order to ensure the highest possible standard in efficiency and value for money is achieved.
Sheikh Hamdan is also overseeing the Dubai Smart City project, which will enable the public to communicate with officials via their smartphone devices and be provided with information on weather, traffic, health and education.