Dubai going green with infrastructure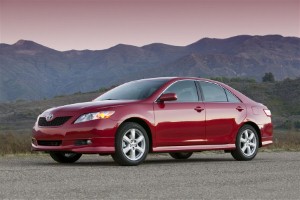 The transport system is getting an upgrade in Dubai as the city turns its green energy focus onto the local infrastructure.
As Dubai progresses with its greener technology and lifestyle, it is important for investors to do likewise, working with experienced developers such as The First Group.
The Roads and Transport Authority (RTA) in partnership with Al Futtaim Motors has announced the introduction of 20 hybrid cars to the city's taxi fleet. These Toyota Camry vehicles use 33 per cent less fuel than conventional cars, reducing carbon emissions by the same amount in comparison to other vehicles.
Acting chief executive officer of the Dubai Taxi Corporation (DTC) Ahmad Mohammad Al Hammadi said: 'RTA is making unremitting efforts to bring about a shift in the infrastructure systems of a mass transit so that they are environmentally friendly and meet the increasing demand for transportation in the emirate. The launch of hybrid vehicles is one of several steps RTA is taking to support Dubai Government's efforts for a greener and cleaner emirate.'
An initial pilot phase running from 2008 and 2011 involved ten vehicles, which drove over 555,000 km without breaking down or needing major repairs.
The vehicles in question are no different to other Toyota Camrys. Mr Al Hammadi said they will be the same as regular taxis and the only change is the fuel efficiency - customers will not pay any difference in cost. As hybrids, these taxis will primarily rely on electric motors, only moving to petrol when going over 70 km per hour.
Furthermore, they have advanced technology that helps them gain power as the car moves or breaks. This will help create a better run time, as the vehicles won't require hours to charge up in between use.
Mr Al Hammadi said the current plans were to focus on the taxis available and study the results. If successful, more hybrid vehicles could be added to DTC's fleet.
The returns gained from the pilot project so far have been donated to charity by DTC and Al Futtaim Motors.