Dubai goes viral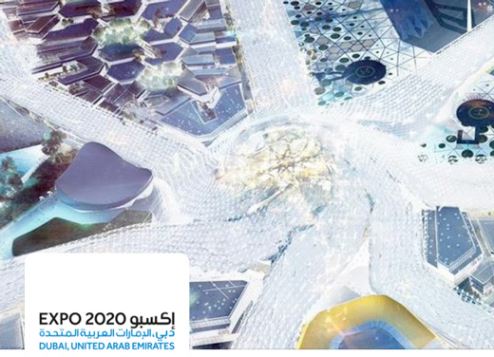 The role of social media in Dubai's meteoric rise to global fame
Dubai's esteemed ruler, His Highness Sheikh Mohammed bin Rashid Al Maktoum, recently surpassed the five-million-follower mark on Twitter.
When other social media channels including LinkedIn and Facebook are taken into account, the UAE vice president now has more than 10.5 million followers worldwide.
Sheikh Mohammed's Twitter handle @HHShkMohd attracts followers from the Arab world, the UK, Europe, America, India and Asia, with the majority (62 per cent) hailing from GCC states.
He is also deemed one of the five most influential global political leaders on LinkedIn, the business social media platform that boasts some 400 million users.
The global popularity of Sheikh Mohammed is testament to his visionary strategy for the fast-paced development of Dubai, which has rocketed the destination to global fame.
Today Dubai is one of the world's most dynamic cities known for landmark buildings such as the Burj Khalifa, the Burj Al Arab, its five-star hotels, mega shopping malls, celebrity restaurants, modern infrastructure, one of the world's leading airlines, Emirates, and of course, tax-free living for hard-working expatriate residents who hail from all four corners of the globe.
Dubai is also considered a 'must-visit' bucket list destination for many aspirational travellers, thanks to the powerful sales and marketing messages Dubai's tourism body, the Department of Tourism and Commerce Marketing (DTCM), has conceived and expertly executed over the past decade.
The DTCM's consumer facing brand, Dubai Tourism (@dubaitourism) now has more than 86,300 followers on Twitter and Visit Dubai (@visitdubai) has 56,200 followers, while the world's tallest building, Burj Khalifa, which has become synonymous with Dubai, has 24,000 Twitter fans.
The 830-metre-tall skycraper has also been ranked as one of the top three global tourist attractions for taking selfies, according to UK-based attraction booking site Attractiontix, which analysed 219 million Instagram posts between October 2010 and January 2015 to devise a list of global holiday-snap hotspots.
The 'Burj' as it has been affectionately dubbed by locals and visitors alike, is second only to the Eiffel Tower in Paris and Disneyland Florida in the selfie rankings and has 120,000 Instagram followers. On Facebook the Dubai tourist attraction is followed by 883,000 users.
Another immensely successful social media strategy that has boosted Dubai's worldwide appeal is the #MyDubai Instagram campaign.
This hashtag initiative launched by Sheikh Hamdan bin Mohammed, Crown Prince of Dubai, in January 2014, created the world's first autobiography of the emirate as residents and visitors were invited to share their experience of Dubai through photos, videos and stories.
Within six months of the campaign being launched, one million posts had been submitted to the #MyDubai Instagram account, which now boasts 33,400 followers on Twitter (@MyDubai) too.
Having successfully raised awareness of Dubai and what it has to offer visitors through key social media channels, Dubai Tourism is now looking at ways to boost conversion rates. In other words, the entity wants to ensure it meets its 2020 visitor target of 20 million and is developing a high-tech social media strategy that harnesses interest in the destination and converts that to an actual visit.
The DTCM recently unveiled details of its 'Social Media Listening Room', a vehicle that collects data from more than 80 million online sources, allowing the entity to listen to relevant conversations about Dubai and engage with these users online.
The virtual 'room' is dedicated to advancing ways in which Dubai Tourism can interact with visitors before, during and after their trip to the emirate.
It monitors more than 50 keywords in five languages and analyses events and campaigns in real time.
Dubai receives more than a million mentions per month in English alone, the DTCM has revealed.
"For us a visit to Dubai is all about the experience and we recognise that for today's global traveller, the journey starts long before the actual date of travel," says DTCM CEO Issam Kazim.
"As we aim to become the world's most visited city and attract more than 20 million guests per year by 2020, we know our strategy to reach the visitor and enhance their tourism experience through technology is crucial."
The technology allows Dubai Tourism to create a model for providing services that are quick, efficient and easily accessible on any smart device via its VisitDubai.com website and app with features including a location enabler alerting the user to special deals, offers and attractions.
Meanwhile, Dubai is ramping up its social media strategy to promote the upcoming Expo 2020, which will mark the first time the event has been hosted by a Middle East country.
Dubai Expo 2020 (@DubaiExpo2020) already has 441,000 followers on Twitter but this is just the start.
Given that social media played a key role in helping Dubai win the event, driven by the buzz generated online in support of the emirate, World Expo 2020 looks set to become one most connected and interactive events in global history.