Dubai gears up for Gitex Technology Week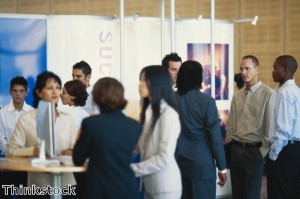 The countdown is on to one of the largest and most important digital events in the Middle East.
Organisers of Gitex Technology Week are adamant that this year's version of the exhibition will be bigger and better than ever.
Held at the Dubai World Trade Centre between October 20th and 24th, the show will attract more than 139,000 visitors from 144 different countries.
In excess of 3,500 IT firms from 54 nations will be on hand to showcase their latest developments and innovations and this will include some of the largest, most recognisable businesses on the planet. Indeed, over 80 per cent of the world's leading brands are set to participate.
A lot of effort has gone into transforming Dubai into a global technological hub and the likes of Google and Microsoft now have a presence in the city.
The demand for state-of-the-art consumer electronics and technology is constantly rising in the Gulf and a growing number of corporations are now launching their latest products in this part of the world before anywhere else.
According to research organisation Gartner, IT spending is expected to reach $192.9 billion (£124.3 billion) in the Middle East in 2013, which is a 5.5 per cent increase on 2012.
Gitex Technology Week continues to raise the UAE's profile in the technology world and the event has snowballed in size since it was first launched in 1981.
The main purpose of the exhibition is to help businesses form new partnerships and give them some tips on how to maximise their return on investment when purchasing new technology.
In previous years the show has attracted a number of celebrities, including iconic rapper Curtis Jackson - who is better known as 50 Cent.
He once said: 'Walking through Gitex is like walking through the future.'
The event is certainly a welcome boon for local hoteliers, as the demand for accommodation is predictably sky-high when the exhibition takes place.