Dubai firms enjoy highest rise in earnings out of GCC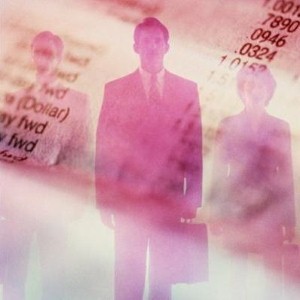 Companies listed on the Dubai bourse enjoyed the highest rise in corporate earnings out of all the countries in the Gulf Cooperation Council (GCC).
New research by Global Investment House revealed firms in the emirate recorded a year-on-year surge of 36.8 per cent in income during 2013, reaching $4.7 billion (£2.8 billion). Emirates 24/7 reports this was mainly due to rises in the financial, real estate, construction and telecoms industries. Only the consumer sector witnessed a decline in fortunes, declining by 23.5 per cent.
The study found a strong growth in profits across all listed businesses within the real estate and construction sectors helped them record an 89.6 per cent rise in earnings last year, reaching $1.3 billion. This suggested a recovery from the economic downturn is now in full swing.
Meanwhile, the successes witnessed in the banking sector were largely down to the gains of three major institutions. The Emirates NBD group posted a 27.5 per cent year-on-year growth, thanks to an increase in loans with better margins. Dubai Islamic Bank amassed a higher level of operating revenue, while managing to reduce costs. This helped it record a 41.6 per cent jump in income. In addition, the Mashreq bank saw a rise of 37.6 per cent.
According to the report, Kuwait was second out of the GCC economies, recording a year-on-year surge of 23.3 per cent. Oman and Bahrain followed close behind, achieving increases of 18.6 per cent and 14.5 per cent respectively.
Overall, the income of the Council rose by 12.4 per cent to reach $61.8 billion. This was helped by the UAE, which posted an increase of 21.3 per cent, making it the number one country within the GCC in terms of the total amount of earnings. Saudi Arabia came in second with a 6.8 per cent jump, with Qatar finishing off the top three.