Dubai fifth 'most popular destination in the world'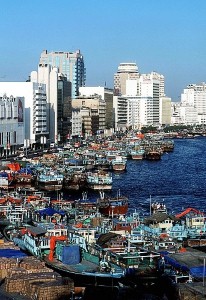 Dubai has once again been recognised as one of the world's most popular destinations for international travellers, according to the results of the latest MasterCard Global Destination Cities Index, which was released today (July 9th 2014).
The emirate was ranked fifth in the index, which marks the fifth consecutive year it has appeared in the top ten places to travel.
Since the launch of in the index, back in 2010, Dubai has consistently moved up in the league table. In 2011, the emirate ranked ninth, eighth in 2012, seventh in 2013 and now fifth.
Its position on the list is testament to the hard work that has been undertaken by the Department of Tourism and Commerce Marketing (DTCM), as it is constantly coming up with ways to increase the number of tourists visiting the emirate. It wants 25 million visitors to come to Dubai by 2020.
According to the index, the emirate is expected to play host to 12 million international visitors during 2014, which is an increase of 7.5 per cent compared to 2013. These figures have helped push Dubai ahead of New York and Istanbul - two cities that ranked higher than the emirate last year.
Furthermore, the study suggests that if Dubai is able to maintain its current rate of growth, it will over take two more cities within the next five years, propelling it into the top three destinations for global travel.
In reference to the results, Raghu Malhotra, Division President, Middle East and North Africa, MasterCard, commented: "Dubai's rapid and sustained ascent in the Global Destination Cities Index reflects the Emirate's growing international stature as a preferred business and leisure destination.
"Its world-class infrastructure, strategic global location, investment-friendly economy and cosmopolitan nature will continue to play a significant role in driving visitor growth."
According to the index, Dubai was the number one city for overnight visitors and it emerged as the top destination for international overnight visitor expenditure. It was ranked as the fourth most popular air hub in the world, which represents a 44.6 per cent increase over the last five years.