Dubai FDI and Shurooq partner to boost investment in UAE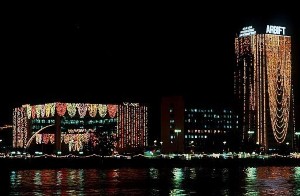 The Dubai Investment Development Agency (Dubai FDI) and the Sharjah Investment and Development Authority (Shurooq) have partnered in an effort to attract additional investors to the UAE.
Under the agreement, the organisations will jointly organise exhibitions, roadshows and other events across the country and elsewhere in the world. They will also support each other in attending similar functions abroad.
Together, they will encourage, promote and facilitate investment and development among their respective business communities to further their mutual interests, while acting in accordance with the laws and regulations of the UAE.
The organisations have also agreed to share relevant research reports, trade data and conduct joint studies when required. They will exchange other information, such as economic statistics, publications and periodicals, to help their business communities.
Under the partnership, Dubai FDI and Shurooq will work collaboratively to identify potential source markets and present the advantages of investing in the UAE to these regions, while also facilitating their entry into the country.
Fahad Al Gergawi, chief executive officer of Dubai FDI, commented: 'One of its major strengths of Dubai FDI is being part of a global network of investment promotion agencies working in close partnership with governments and investor groups.
'We also represent the Middle East and North Africa region as director in the World Association of Investment Promotion Agencies."
Marwan bin Jassim Al Sarkal, chief executive officer of Shurooq, added that the UAE's greatest strength lies in the unity of the individual emirates it is made up of, as well as their ability and willingness to work together to support the nation.
'Through this memorandum of understanding we have taken yet another step to consolidating our efforts to support growth not just within our own emirates but in our country as a whole," he continued.
Dubai is expected to achieve growth of between ten per cent and 15 per cent in foreign direct investment (FDI) this year, buoyed by the strength of different sectors, including tourism, services and logistics.