Dubai 'favourite overseas destination for Indians'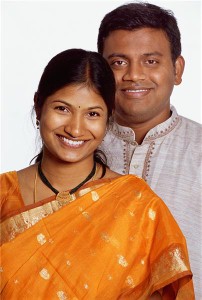 Dubai has topped another poll, as Hotels.com has named it the most preferred overseas holiday destination for Indian travellers, based on the first six months of 2014.
According to the website's 'Hotel Price Index' (HPI) survey, the emirate has knocked Bangkok, the capital of Thailand, off the top spot - a position it has been able to maintain for the last two years. In just one year, Dubai has been able to climb two places, rising from third place in the 2013 study.
Hotels.com claims the political instability Thailand has experienced during the last six months has been the driving force behind the city's reduced popularity among Indian tourists, as travellers are in search of a safe and stable destination when arranging trips overseas. The city fell to third position in this year's survey.
Singapore held on to its position as the second most popular overseas holiday destination, with London, Hong Kong, Pattaya, Paris, Las Vegas and Kuala Lumpur making up the rest of the top ten.
Indian city Agra fell out of the top ten destinations this year, dropping from the ninth place it secured in last year's poll.
The results of the HPI are testament to the efforts Dubai is making in order to reach its goal of attracting 20 million international visitors every year by 2020. The plans currently being actioned to boost tourism have also produced an increase in the number of people arriving in the emirate from Oman.
According to the Times of Oman, there has been a 12 per cent surge in the number of Omani nationals staying in Dubai during the first six months of the year compared to the same period in 2013.
In addition, Forbes magazine has recently name Dubai as one of the world's most influential cities, ranking seventh out of 58. The publication said the emirate's exceptional global connectivity helped it stave off competition from major metropolitan cities, such as Beijing, Los Angeles and Sydney.