Dubai 'fast becoming top cruise tourism destination'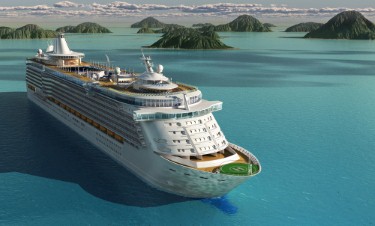 The expansion of Dubai's port is helping the emirate become one of the world's top destinations for cruise tourism, according to an official.
Major General Mohammed Ahmed Al Marri, director-general of the General Directorate of Residency and Foreigners Affairs in Dubai (GDRFA), believes that the recent boost in the industry is a result of the efforts the GDRFA have made to strengthen the sector in the UAE.
He added that the growth in the sector has been steady, with the ports receiving more than 500,000 cruise tourists in 2014, a number that is expected to surpass 600,000 as more ships than ever before are setting sail to Dubai.
The GDRFA and Department of Tourism and Commerce Marketing (DTCM) now aim to attract more visitors by offering them unique services and experiences that can't be found anywhere else in the world.
Colonel Hussein Ibrahim, assistant of the director-general for the Sea and Land Ports at the GDRFA, added that now Dubai has six ports - Jebel Ali Port, Port Rashid, Al Shindagha Port, Al Hamriya Port and the Dry Dock Port in addition to the Creek - meaning the emirate now has a massive capacity when it comes to handling ships' passengers.
"The fact that Dubai airport offers flights to most places in the world and the excellent services of all authorities in Dubai make most of the shipping and tourist companies prefer to come via Dubai' seaport," he noted.
According to the colonel, many ships docked in Dubai have to change crew or take on passengers that have opted to board in the emirate, which means the airport is also benefiting from the boost in cruise tourism.
He also praised the new multi-entry visa, which is now issued to guests onboard ships, as this allows passengers to use all the ports in the UAE during their cruise for just AED200 (£35.62), as well as the airports.
According to Captain Ahmed Isaac, head of passport control at the GDRFA, Port Rashid is now extremely busy, so much so that it is staffed 24 hours a day to ensure its smooth running.