Dubai 'experiences 51% boost in convention hosting'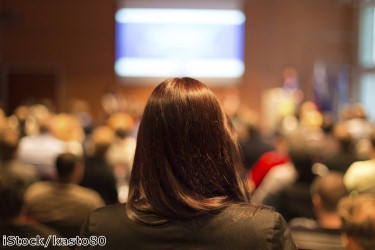 Dubai achieved a 51 per cent boost in the number of conventions and exhibitions it hosted last year, according to the 2014 International Congress & Convention Association (ICCA) World Rankings.
In just 12 months, the emirate climbed from 63rd place to 44th, demonstrating how popular the region is becoming for meetings, incentives, conferences, and exhibitions (MICE) tourism.
The ICCA recorded 56 international association meetings held in the emirate during 2014, marking an increase of 51 per cent compared to the 19 hosted in the previous year. The statistics undoubtedly make Dubai the uncontested regional hub for international business events.
Rankings from the organisation are considered to be the industry's most dependable and consistent benchmarks, which rank how individual destinations are performing based on the number of regional and international association meetings that are held every year.
Businesses across the globe regularly use ICCA classifications to assess the event-hosting capacity of any cities they are considering visiting to host major events.  
Commenting on Dubai's performance at the IMEX 2015 - held in Frankfurt between May 19th and 21st - Steen Jakobsen, director of Dubai Business Events, said: "Dubai has not only witnessed a dramatic shift in the ICCA rankings, but also in terms of perceptions as a destination within the global meetings industry.
"As more and more major corporations and associations host events in the city, misconceptions are being dispelled, and the message about Dubai's premier standards, service level and excellent value for money are becoming clear to all."
During the IMEX, the ICCA become the 13th international organisation to become accredited by the Dubai Association Centre to operate in the emirate and tap into its potential for growth in the MICE industry.
As international meetings in Dubai continue to rise, so do the number of business tourists who are choosing to visit and stay in the emirate, subsequently providing a boost to the hotel industry.
Last year, some 13.2 million overseas travellers stayed in Dubai, marking an 8.4 per cent increase compared to 2013. The success of the MICE industry will help the region achieve its goal of attracting 20 million visitors a year by 2020.