Dubai expects strong revenue from holding of Chinese event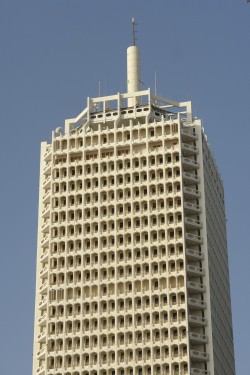 Dubai is hoping that the recent influx of tourists from China will help to deliver large returns when a new event comes to the emirate this weekend focussed on the business sector of the Far East nation. 
Trade links between Dubai and China have strengthened considerably in recent years and the popularity of the emirate in the Far East may well be the reason for the holding of the International Dragon Awards in Dubai.
Over 6,000 delegates are expected to attend the 16th edition of the massive corporate event, which is being held this weekend (August 22nd to August 25th) at the Dubai World Trade Centre. Delegates from 17 countries, the majority of whom are from China, will come to the emirates for the glamorous event. 
Dubai is also now the first place outside of the Asia-Pacific region to have ever hosted the event, which will include a range of activities, such as meetings, networking events, award ceremonies and sightseeing tours. It won the right to host the event last August, as a result of the Worldwide Chinese Life Insurance Congress, the organisers of the event. spending two years searching for the very best facilities in the world. 
It is hoped that the welcoming of more than 6,000 delegates will have a significant positive impact on the economy of Dubai, with spending likely to be high throughout the event. The hotels industry will also see a boost through the sheer number of people booking rooms 
"It's difficult to get a precise figure on the economic impact it will bring but I can best guess it would be around AED 100 million (£17.3 million) that this meeting will generate," director of Dubai Business Events Steen Jakobsen.
"Also, at this event more than 100 chairpersons and CEOs will be attending and we hope that after having a good experience in Dubai, it will encourage them to bring their own incentive groups in the near future," he added.