Dubai ends 2017 with mega retail bonanza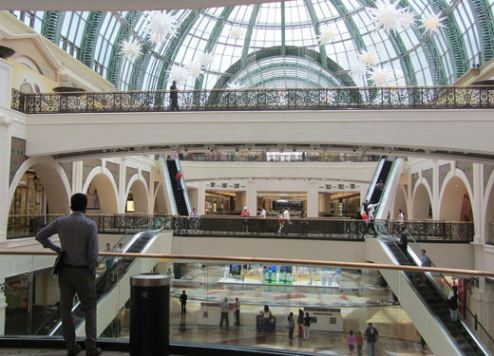 Dubai Shopping Malls Group is offering shoppers the chance to win AED1 million (US$273,000)-worth of cash prizes and vouchers during the Dubai Shopping Festival (DSF), which commenced on 26 December and runs until 27 January.
As part of the group's 'shop and win' promotion, visitors to participating malls can enter a weekly raffle draw for every AED200 ($55) spent. The cash prizes are worth a total of AED720,000 ($196,000).
"This year the Dubai Shopping Malls Group Mega Raffle has been carefully conceived to offer the right mix of winning opportunities and to elevate the shopping experience," said Majid Al Ghurair, chairman of Dubai Shopping Malls Group. "With a legacy of 23 years, we have witnessed DSF grow rapidly since its inception and is now a global attraction. This is evident with the increase in number of visitors and sales at our participating malls."
Saeed Mohammad Measam Al Falasi, executive director for retail and strategic alliances at the Dubai Shopping and Retail Establishment (DFRE), said that the promotion and partnership with Dubai Shopping Malls Group was part of "ongoing efforts to further develop Dubai's retail sector".
The DSF campaign would not only boost retail sales during the festival period but also "strengthen Dubai's position as an internationally-renowned shopping destination", he added.
Majid Al Futtaim Malls, which is also supporting DSF, hosted a 12-hour super sale on December 26 which saw retail prices discounted by up to 90%. The company is also running several prize-draws throughout the festival.
Meanwhile, Dubai Duty Free (DDF) revealed its annual December sales event generated AED196 million ($54 million) in revenues.
To celebrate its 34th year of operations, the airport-based retailer offered 25 percent discounts on a wide range of merchandise over three days in the week prior to Christmas.
Perfume sales generated the largest proportion of revenues with AED45.2 million ($12.3 million), followed by cosmetics and watches.
During the sales event, DDF's cash registers recorded 375,000 sales transactions with nearly 107,000 sales transactions on December 20 alone.