Dubai 'emerging as a gastronomy destination'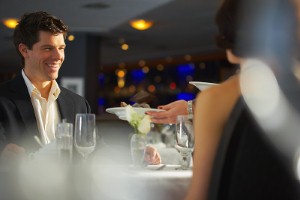 The Dubai Food Festival 2015 will be a celebration of the emirate's emergence as one of the world's top gastronomy destinations, according to its organisers.
Next year's 22-day extravaganza of events and activities was announced at the World Travel Market 2014 (WTM) in London. It will showcase the diverse range of cuisine on offer in Dubai, which ranges from delicious street food to amazing five-star gourmet restaurant fare.
The festival will also involve a host of international brands that are desperate to get their foot in the door of a burgeoning gastronomy scene that takes influence from across the Middle East and from the 200 different nationalities living locally.
During the WTM, representatives from the Department of Tourism and Commerce Marketing (DTCM) highlighted the emirate's gastronomic offering as one of the key drivers behind Dubai being perceived as one of the world's must-visit destinations.
Laila Mohammed Suhail, Chief Executive Officer, Dubai Festivals and Retail Establishment (DFRE), an agency of DTCM, said: 'The success of the inaugural Dubai Food Festival in 2014 showcased the wealth of flavours and cuisines on offer in Dubai and helped to demonstrate our city's emergence as a destination for food lovers.
"For the food tourist, Dubai offers a menu of Emirati and Arabic cuisine and the tastes of 200 nationalities living in the emirate."
She added that the region's restaurant sector has experienced "exponential growth" in the last year, with a constant stream of international chefs choosing Dubai as the location for their next opening, which demonstrates the emirate's growing prominence on the world's gastronomy map.
Ms Mohammed Suhail believes that the development of a food festival is just one component of a wider strategy to develop a year-round programme of events that will act as a major contributor to the continuous growth being experienced by Dubai's tourism and retail sectors.
The full festival programme will be released in due course, but the DFRE did unveil a number of key events that will take place next year - all of which will bring Dubai closer to achieving its goal of attracting 20 million visitors a year by 2020.