Dubai Duty Free wins ISEM award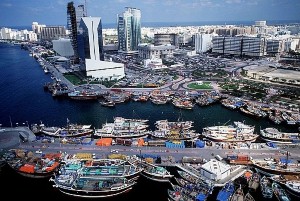 Dubai Duty Free has won the 7th International Sports Event Management (ISEM) award during a ceremony in London.
It received the achievement for the Dubai Duty Free Tennis Championships, marking Dubai above other sporting countries for the highly sought after title. This year's winner was judged by a panel of industry figures including chief executive officer of the Women's Tennis Association (WTA) Stacey Allaster, vice president of the International Olympic Committee Sir Craig Reedie and global managing director of IMG Golf Guy Kinnings.
Commenting on their decision, the panel said: 'It puts Dubai on the global stage through innovative [public relations].'
Executive vice chairman for Dubai Duty Free Colm McLoughlin said: 'This year marked the 21st anniversary of the tournament which has grown into a much loved sporting event in the UAE and one that attracts visitors from all over the world. The media exposure that the tournament generates is massive and positively highlights the world-class sporting facilities of Dubai.'
Mr McLoughlin added he was looking forward to the next tournament in February 2014 - Dubai Duty Free also owns and organises tournaments for the WTA and Association of Tennis Professionals.
Sport is of growing importance in Dubai as it expands to cover various areas, such as horse racing, tennis and golf. This week, for example, will see the emirate host the DP World Tour Championships - taking place between November 14th and 17th at Jumeirah Golf Estate, this event is the final event in the Race to Dubai competition.
There are some very attractive events for golfers, including the $7 million (£4.3 million) BMW Masters, $8.5 million WGC-HSBC Champions, $8 million DP World Tour Championship and the $7 million Turkish Open, combining for a total of $30.5 million.
This golf event will involve various attractions and additional entertainment, turning the prestigious event into a fun holiday time for families as well as sports enthusiasts.
The city's coastal location also makes it a prime spot for luxury water activities, such as sailing, especially along developed areas of the waterfront such as Dubai Marina.