Dubai duty free reaches over AED 4bn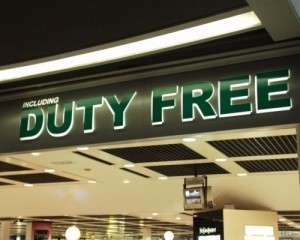 Dubai Duty Free (DDF) has recorded sales of AED 4.65 billion (£783 million) in the first nine months of the year.
Compared to the same period last year - which it did not give figures for - DDF claims this to be a 12 per cent rise.
Sales at Terminal 3 of Dubai International Airport reached AED 2.94 billion, up 17 per cent in year-to-date comparisons. Terminal 2's figures rose by 22 per cent to AED 352 million and Terminal 1's turnover increased by 28 per cent to AED 1.3 billion.
The figures show the importance of people coming in and out of the city and the related businesses they bring. Dubai is an international location for both work and leisure with an emphasis on luxury. This brings an influx of tourists and industry figures, which in turn provides opportunities for property investment in the growing hospitality and hotel sector, such as the Dubai Marina. The positive results in duty free sales reflects the numbers - and wealth - of those coming into the emirate.
DFF highlighted sales from arrivals alone have gone up 14 per cent to AED 457 million, now accounting for ten per cent of overall duty free sales in the emirate.
Executive vice chairman at DFF Colm McLoughlin said: 'We are having a terrific year in terms of sales and we are looking forward to ending this 30th anniversary year on a high note.'
Earlier this month, Dubai International Airport announced it would be selling the world's most expensive bottle of wine for anyone with $195,000 (£120,000) to spend. The 12 litre bottle of Chateau Margaux 2009 will be available at Le Clos at its flagship store in the airport. Its cost would also include a first class flight to the wine's estate, vineyard and cellars, including dinner with Chateau's managing director and chief winemaker Paul Pontallier.
DFF reports perfumes, gold and liquor were the top-selling areas over the nine-month period. Perfume sales alone increased by 17 per cent to AED 738 million. Other categories growing include watches and clocks (+17 per cent), cosmetics (+17 per cent) and delicatessen (+13 per cent).