Dubai dominates MENA hotel construction pipeline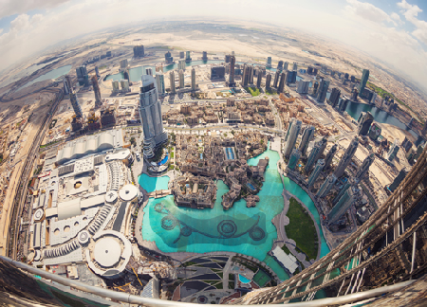 Dubai has retained its status as the Middle East and Africa (MENA) region's top hotel pipeline market, the latest STR Global report has revealed.
More than 19,719 rooms across 67 new hotels are under construction in the emirate, according to the September 2015 STR Global Construction Pipeline report.
By comparison, Makkah, another of the MENA region's fastest-growing hotel markets, has 16,153 rooms across 11 hotels under construction. Riyadh is the kingdom's single biggest market, with 6,131 rooms in 25 hotels under construction.
Across the region, there are 191,047 rooms across 763 hotels under contract. This represents a 26.3 percent increase in the number of rooms under contract and more significantly, a 42.1 percent hike in the number of rooms actually under construction, when compared to September 2014.
According to Jones Lang LaSalle (JLL MEA), more than 70 percent of hotel room supply in Dubai and neighbouring Abu Dhabi is in the four- and five-star category.
The real estate consultancy's Q3, 2015 report said 450 new hotel rooms opened in Dubai during the period, the majority of which were in the upscale sector.
An additional 32,000 room keys are expected to flood the market by 2018, JLL added.
Dubai's residential market also witnessed an influx of stock with 1,700 new units being handed over, taking the city's total residential supply to 452,000 properties.
The JLL report said future supply growth would see 6,000 units added in Q4, 2015, followed by 23,000 units in 2016 and 22,000 in 2017, taking Dubai's total supply to more than half a million.