Dubai dominates GCC luxury hotel pipeline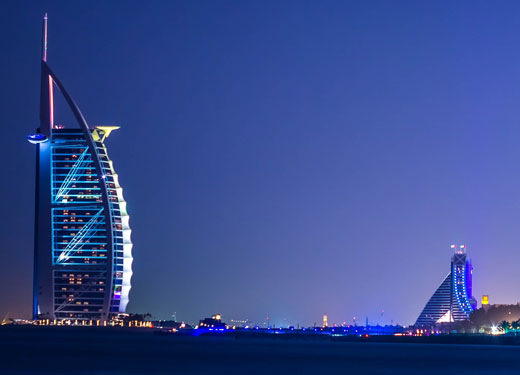 Dubai and the UAE will continue to lead the development of luxury hospitality in the GCC well into the 2020s, with new data showing the markets account for a combined 61% of the region's current five-star hotel pipeline.
Already home to 73% of all five-star hotels in the GCC, the data, which was commissioned by Arabian Travel Market (ATM), further reinforces Dubai's reputation as the Middle East's top luxury tourism destination.
The data also inadvertently highlights the growth of Dubai's mid-market hospitality sector. While the number of five-star projects underway in the UAE dominated the regional spread, the total number only accounted for 35% of all hotels under construction across the emirates, with Dubai accounting for the bulk of all projects.
This compares to 14% of projects in Saudi Arabia, 20% in Kuwait, 19% in Bahrain and 11% in Oman.
The associated report found that the number of luxury hotels in the GCC have increased three-fold in the past decade, with 95% of these properties operated by international management brands. In total, there are 69,396 five-star guest rooms in the GCC.
"The opening of such iconic properties as Burj Al Arab in 1999 and Raffles Makkah Palace in 2010, changed the face of luxury tourism in the GCC, as well as the skylines of its major cities," commented Simon Press, senior exhibition director, ATM.  "The region may be working to attract a wider visitor mix, but its commitment to luxury hospitality and tourism will not take a back seat anytime soon."
The research also noted that spending on luxury goods in the region's two largest source markets, China and India, was rising, while the GCC is already home to 410,000 HNWIs (High Net-Worth Individuals), with 54,000 in Saudi Arabia and 48,000 in the UAE.