Dubai displays high level of business confidence in 2013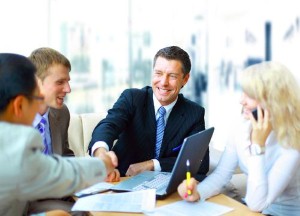 Dubai displayed a high level of business confidence throughout last year.
This is according to Jones Lang LaSalle, which has released its Real Estate Market Overview. It shows that the Department of Economic Development's latest index stood at 141.6 points in the third quarter of 2013, constituting an increase of 17 per cent every three months.
Businesses maintained their belief that revenues, sales and profits would rise and a large number of firms indicated this level of confidence would continue over the coming months.
The retail market experienced growth during last year, reporting turnover and rents increasing, both in primary malls and community-based centres. Street shops also proved to be more popular than ever during 2013.
Despite seeing no new supply for the first nine months of last year, retailers completed two large projects during the final quarter. These were Phase II of Al Ghurair City and Phase I of the Avenue, both developments comprising of 35,000 sq m and 12,800 sq m respectively.
This level of activity is set to continue during the coming year, with an additional 236,00 sq m of retail space expected to enter the market. Most of this will be in the forms of community and neighbourhood malls, including the Jumeirah Park centre and the Discovery Gardens project. Meanwhile, the arrival of Expo 2020 will perhaps see the introduction of more new developments, it is unlikely it will have too much of an effect during 2014.
Meanwhile, the office sector witnessed more activity in 2013, as prime rents continued to improve. Indeed, landlords in these locations were less likely to negotiate on price and were often unwilling to offer rent-free periods.
In secondary locations, prices remained unchanged as the increases in some projects were negated by the decreases in others. Here, property owners were typically more accommodating as they often struggled to attract new tenants.
Consulting businesses acquired the most office space during last year, taking on an extra 5,000 sq m. Companies in the hospitality and fast-moving consumer goods sectors came next, each expanding by 2,000 sq m. Meanwhile, law firms and financial services organisations only took over 300 sq m apiece. Again, the arrival of Expo 2020 appeared to have no direct effect, although this is likely to change as the event draws nearer.