Dubai Desert Classic receives official patronage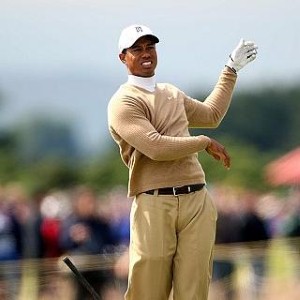 A major UAE-based golf tournament has been backed by the Crown Prince of Dubai.
His Highness Shaikh Hamdan bin Mohammed bin Rashid Al Maktoum - who is also the chairman of the Dubai Sports Council (DSC) - has given his blessing to the Omega Dubai Desert Classic, which will get underway on January 27th 2014.
Some of the world's finest players - including Tiger Woods and Rory McIlroy - are expected to compete in the event at the Emirates Golf Club.
Mark O'Meara and Jose Maria Olazabal also confirmed their attendance last month and it remains to be seen which other top-class golfers will join the field before the competition gets underway.
The Dubai Desert Classic has grown in stature since it was inaugurated in 1989 and next year's version is set to be the biggest and best yet.
Vice chairman and chief executive officer at golf in DUBAi - the organiser of the event - Mohamed Juma Buamaim said: 'We feel privileged and honoured to have received the official patronage of HH Shaikh Hamdan bin Mohammed bin Rashid Al Maktoum which underscores the importance of sports in the overall growth strategy for Dubai.'
The 2014 tournament will mark the 25th anniversary of the golfing extravaganza and the overall winner will receive $2.5 million (£1.6 million). A further $600,000 will be up for grabs during an 18-hole stroke play showpiece, which will precede the main event.
Mr Buamaim said the competition will help Dubai achieve its goal of becoming a 'solid foothold for sports in the world'.
The emirate already has a strong reputation for hosting top-class sporting events, with major cricket and tennis matches also taking place on an annual basis. There has been talk of bringing Formula 1 testing events to the city too.
Members of the DSC are also working hard to promote football and rugby in the sheikhdom and their cause has been aided by Diego Maradona, who recently extended his contract as a sporting ambassador for the organisation.