Dubai declared a 'must-visit' destination by Lonely Planet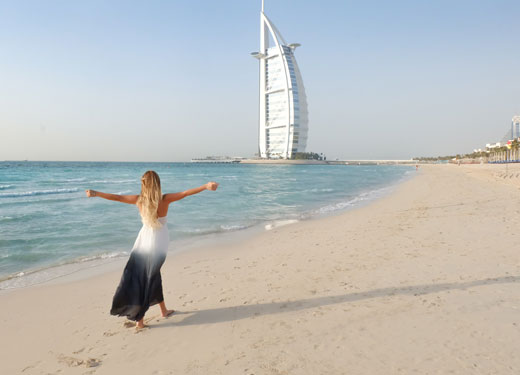 Dubai has been named one of the world's top 10 cities to visit in 2020 by respected global travel publisher, Lonely Planet.
The city, which will host the region's first-ever World Expo next year, was described as one of the world's most futuristic destinations by Lonely Planet.
Other cities to feature in the top 10 included Washington D.C., Vancouver and Cairo. Dubai was the only city in the Middle East to make the list.
"The future is now in Dubai as the superlative-craving emirate launches several boundary-pushing marquee projects in 2020," Lonely Planet wrote. "Top billing, of course, goes to the six-month-long World Expo 2020, where 190 nations go all out in showcasing the latest visions in sustainability and mobility (think: flying cars) in architecturally showstopping pavilions."
Commenting on the result, Issam Kazim, CEO of Dubai Corporation for Tourism and Commerce Marketing (DCTCM) said: "Being recognised as a 'must visit' travel destination by Lonely Planet is testament to the dynamic evolution of Dubai's tourism proposition. The acknowledgement of Dubai's attractiveness as a tourist hotspot by one of the world's leading travel publishers raises the emirate's profile globally.
"In line with our goal of becoming the number one most visited city as envisioned by His Highness Sheikh Mohammed bin Rashid Al Maktoum, Vice President and Prime Minister of the UAE and Ruler of Dubai, we will continue to build greater relevance for the emirate amongst global travellers through innovative, impactful and strategic initiatives in 2020 and beyond."
Dubai is aiming to attract 20 million visitors in 2020, which would create a new benchmark for the emirate's booming tourism sector. In 2018, the city welcomed 15.92 million visitors.
Lonely Planet's top 10 cities to visit in 2020
Salzburg, Austria
Washington D.C., USA
Cairo, Egypt
Galway, Ireland
Bonn, Germany
La Paz, Bolivia
Kochi, India
Vancouver, BC, Canada
Dubai, UAE
Denver, Colorado