Dubai customs launches new app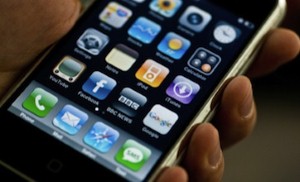 Dubai's customs department has launched a new app for smartphones that will allow travellers to the emirate to access most services, offering visitors more convenience and accessibility.
The application was unveiled on Sunday (June 29th) by Sultan Ahmad Bin Sulayem, chairman of Ports, Customs and Free Zone Corporation, along with Ahmad Mahboob Musabih, director of Dubai Customs, at the Dubai Customs head office.
According to Mr Bin Sulayem, the new app was developed to keep up with cutting edge technology, as well as to offer travellers convenience and better accessibility to Dubai Customs' services.
In addition to the new software, the customs' website has become smartphone-friendly, allowing users to access the information on their mobile while they are on the go. The revamped site offers visitors more flexibility and features a modern, user-friendly interface that ensures the smooth-running of the website.
The updated technology is part of a government strategy - launched by His Highness Shaikh Mohammad Bin Rashid Al Maktoum, vice-president of the UAE, prime minister and ruler of Dubai - to turn the emirate into the world's 'smartest city'. Mr Bin Sulayem believes this is only the beginning of the technological advancements that are set to transform the emirate.
Dubai Customs recently conducted a survey to see how successful its smart services were among users; 90 per cent of those polled said smart services ran smoothly, 89 per cent believed they were accurate and 84 per cent stated they were completely accessible.
The new app will even be available on smartwatches, which are already used by 15 million people in the US and by 2020 375 million individuals across the world will be using them, according to the director of Dubai Customs.
Mr Musabih said: "The smartwatch technology is still fairly new and there are not many users of the service in the region as yet but we are launching the service to be ready for the near future when we are sure a lot of people will use smart watches."
Customs services can be accessed through smartphones via mobile.dubaicustoms.ae and through watch.dubaicustoms.ae on a smartwatch. The new app can also be downloaded through GooglePlay, Apple's Appstore and BlackBerry World.