Dubai Crocodile Park to open by the end of the year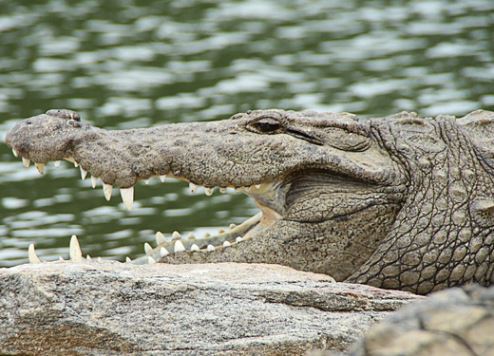 The Middle East region's first ever crocodile park will open in Dubai before the end of the year.
Dubai Municipality's US$5.9 million project, which will cover an area of 20,000 square metres, is already under construction.
Located near Mushrif Park, close to the Dubai Safari project and Dubai's pet market, the Crocodile Park will re-create a habitat that is as natural as possible for the crocodiles, according to Dubai Municipality.
Earlier this month, Dubai Media Office tweeted a picture of an artist's impression of the park.
Engineer Hussein Nasser Lootah, Director General of Dubai Municipality, told Arabic daily Al Khaleej the park was the first of its kind in the Middle East.
He said the crocodile park would be an environmental reserve, providing crocodiles with the best transportation, nutrition and healthcare.
The crocodiles will be bred at the park, contributing to the preservation of this species in accordance with the CITES convention to protect endangered animals, Lootah added.
Dubai Safari Park is also 75 percent complete and will open before the end of the year, according to Lootah.
It aspires to become one of the five best safari parks in the world over the next five years and is preparing to accommodate more than 10,000 visitors a day.
The park, covering an area of 119 hectares in the Al-Warqa Fifth district of Dubai, is being built at an estimated cost of around AED1 billion and aims to establish the best wildlife centre in the region.
It will replace Dubai Zoo, which is currently located in the Jumeirah area. All of the existing 1,000 animals and birds will be taken from the current zoo to the site of the new project, where they will be housed in new temperature-controlled cages, Dubai Municipality has said.