Dubai Creek to receive World Heritage status?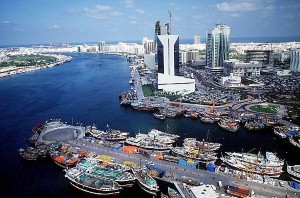 Leaders of the Dubai Municipality are hoping to see one of the most picturesque parts of the city receive World Heritage status from Unesco.
An application to include Dubai Creek on the prestigious list was submitted in January and representatives of the global conservation body will visit the site in October.
Landing World Heritage status will not only ensure the area receives maximum environmental protection, it could also lead to higher visitor numbers.
Rashad Bukhash, director of the Architectural Heritage Department of the Dubai Municipality, explained what was needed to meet Unesco's strict criteria.
'We submitted the proposal last January, which has already been reviewed by officials from Unesco and another expert will be visiting the Creek in October,' he remarked.
'To fulfil the requirements of a World Heritage Site, we will set up a tourist office that will provide tourists and residents with everything they need to know about the Creek's importance in Dubai.'
The Creek is a natural seawater inlet of the Arabian Gulf and it stretches for around 14 kilometres.
Unesco is expected to make a final decision on whether the Creek is worthy of World Heritage status by June 2014.
A successful bid would certainly benefit hotel owners, as people flock from far and wide to see Unesco-accredited sites. Some of the world's most famous landmarks are included on the list, such as Australia's Great Barrier Reef, the Egyptian pyramids and the Serengeti in Africa.
Leaders of the UAE will be desperate to get more sites added to the list. At the moment, the only Unesco-recognised landmark in the entire country is the Cultural Sites of Al Ain, which was inscribed in 2011.
This area - which is around 120 km south of Dubai - is of immense historical importance, with archaeologists discovering relics from as far back as the Iron Age.