Dubai 'could see influx of British workers'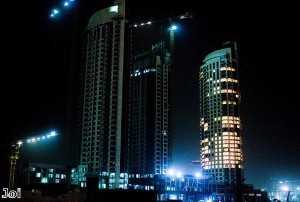 The UAE could welcome an influx of British workers trying to escape higher taxes in their native country.
International financial consultancy deVere Group has released a study, which found places like Dubai and Abu Dhabi were high on the list of possible destinations. The survey found a growing number of UK employees could decide to make the UAE their new base of operations once the new tax rate comes into force.
The country is already regarded as a popular destination for British workers, with UK nationals making up the biggest western expat community in the area. They are said to be drawn by the good weather and the UAE's policy of zero taxation.
DeVere Group stated British chancellor George Osborne's decision to raise the higher rate of tax threshold could push a number of successful, working-age Britons out of the country. In addition, the minister warned further increases could be on the cards over the next few years.
The study found 72 per cent of middle to top earners in the UK are thinking about or are at least tempted by the prospect of moving overseas. Meanwhile, 65 per cent of respondents claimed high taxation would be the most likely reason to force them to leave the country.
Nigel Green, founder and chief executive officer of deVere Group, stated the chancellor's decision to increase the threshold threatened to push more Britons into the higher tax band. He added: 'There's already been an extra 1.4 million UK taxpayers pulled into this band over the last three years, with around four million paying this rate today [and the] number [could] reach 5.3 million by 2016.'
He claimed the increase meant the so-called 'higher' rate of taxation would now no longer be seen as something only to affect the extremely wealthy and many of Britain's top achievers could be prompted to move abroad in an attempt to maximise their finances.
The deVere Group survey questioned 315 clients in February 2014.