Dubai could be the world's top tourist destination by 2020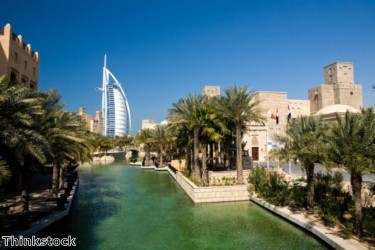 A wealth of new developments and exciting new resorts opening across Dubai over the course of the next few years could see the emirate become one of the world's most competitive and red-hot tourist destinations, according to experts. 
Speaking ahead of the annual Vision Conference in Dubai, experts from across the world of travel and tourism have been speaking about the future of the emirate and what it has to offer tourists in the next few years. 
World Expo 2020, for example, is set to see more than 25 million visitors coming to Dubai, but there are many other new developments and exciting new attractions also due to open that could make the emirate the top tourist destination in the world. 
This includes the likes of Dubai Parks and Resorts, a multi-themed leisure and entertainment destination that has cost in the region of $1 billion (£0.64 billion) to construct, and will become the largest of its kind anywhere in the Middle East. 
Such an attractive new site opening, along with the raft of theme parks and safari parks that are set to come to Dubai in the next five years, could see tourist numbers swelling very quickly as people rush to look for attractive trips and accommodation in Dubai. 
PwC Middle East Hospitality & Leisure Leader partner Phillip Shepherd said that the new openings could generate an increase in tourist numbers of up to 70 per cent in the next few years. This would help Dubai build upon the impressive numbers of overseas visitors that have come to the emirate in the last few years, pushing it up among some of the best destinations in the world in terms of tourist volumes. 
He said: "[Dubai] already rivals world-leading tourism and leisure destination, Orlando, in the scale of its transport links, hotels, F&B, and its central global location within four hours flight of three billion people, which is unrivalled. 
"By 2021, it will have developed the other key 'enablers' to become a world-class leisure and entertainment destination and world-leading competitor."