Dubai continues to appeal to foreign investors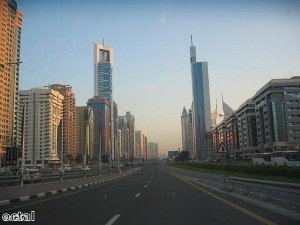 More and more foreign investors are pumping money into Dubai's lucrative property sector, new figures have revealed.
According to the Dubai Land Department (DLD), the number of non-UAE nationals securing real estate assets in the city grew by 73 per cent in the first half of 2013 when compared with the corresponding months in 2012.
People from India were the most prolific foreign investors over the course of the six-month period, with wealthy traders shelling out AED 8 billion (£1.43 billion) in total. There was also strong demand from the UK, Pakistan and Saudi Arabia.
Dubai has a distinct advantage over other Gulf cities because of its stable government and vast array of new building developments. The sheikhdom is seen as a safe haven and The First Group has noticed a spike in the number of people looking to take our Discover Dubai Experience tour in recent months.
This is hardly surprising, as the potential profits on offer for property investors are huge - just ask DLD director general Sultan Butti Bin Mejren.
"Dubai's real estate market is a lucrative one for its stability, diversity and promise of high return on investment," he remarked.
"These factors continue to inspire confidence in local, regional and international investors alike, whose transactions in turn contribute to sustained momentum of the market's growth - signifying complete recovery from the global financial crisis."
A study conducted by Jones Lang LaSalle in July highlighted just how well Dubai's property market performed in the second quarter of 2013.
The report indicated landlords have been taking advantage of the huge demand for accommodation in the city by increasing their rents. There was also a sharp upturn in commercial building sales during the quarter.
As things stand, there are around 7.2 million square metres of available office space across the emirate and this figure is expected to rise by around 1.4 million square metres in the next two years or so.
All in all, Dubai investors have never had so much choice.