Dubai conference season 'to boost hotel prices'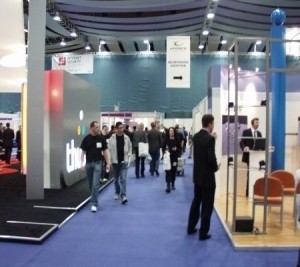 As the conference season in Dubai gears up, hotels in the emirate are preparing themselves for the influx of meetings, incentives, conferences and exhibitions (MICE) tourists that are about to flock to its shores.
The surge of guests will see some budget hotels charge as much as $460 (£304.03) per night as travellers fight to find accommodation, according to the National.
Big events, such as Intersec, which runs between January 18th and 20th, and Arab Health, opening a week later on the 26th, are pushing up demand for hotel rooms near Dubai's International Convention and Exhibition Centre.
During the emirate's conference season, hotels alongside the main commercial corridor increase their shares as they enjoy boosted demand, often commanding rents higher than Dubai's beachfront resorts.
According to data from Ernst & Young, the average nightly room rate in central Dubai was $203 between January and October last year, with rooms on the waterfront achieving around $385 per night.
As space is limited alongside Sheikh Zayed Road, particularly near the Dubai World Trade Centre, accommodation within walking distance of exhibition centres or near good transport links, such as the metro service, are in high demand.
The most popular hotels typically sell out during big events as the thousands of attendees flock to the emirate.
For example, the four-day Arab Health exhibition is expected to attract in excess of 100,000 MICE tourists, according to the organisers behind the event, with last year's edition clocking up 124,882 visitors.
Daniel McDonald, the Arab Health travel and hospitality manager, told the National: 'Our hospitality team is expecting the number of bookings to go up significantly in the next few days before any remaining rooms are released back to the hotels, which will be reflected in the higher room rates.'
The MICE tourism sector contributed the highest average growth to the hotel industry in 2013, with room rates rising 18.4 per cent year on year no hyphens, according to HotStats.