Dubai committed to investment and development strategy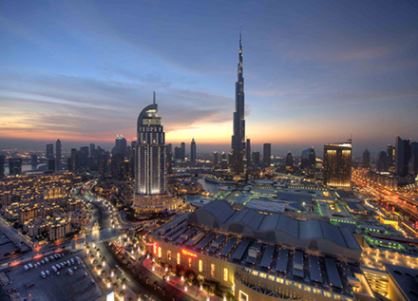 Dubai will not revise its spending or investment plans despite the ongoing slump in oil prices, the chief executive of one of the emirate's main sovereign wealth funds, Investment Corporation of Dubai (ICD), has declared.
Mohammad al-Shaibani, who oversees ICD's interests, which include significant stakes in Dubai's bluechip companies including Emirates, Emaar and Dnata, told journalists the emirate's economic diversification strategy would protect it from further price shocks.
"There won't be a lot of shift in terms of strategy," Shaibani told a media round table, noting that oil production accounted for just 2 percent of Dubai's economy.
He explained that Dubai's Department of Finance was not considering raising debt and "should really balance the budget", according to a report published by Reuters.
"The growth in the country and in the income is (through) services and is more or less enough to support the planned budget," he added.
Dubai, which will become the first city in the Middle East to host a World Expo in 2020, plans to spend billions of dollars developing infrastructure in preparation for the event.
Highlights of this investment include extending the Dubai Metro, the development of the Dubai South precinct and the expo site itself, and the ongoing expansion of the emirate's transport infrastructure, including Dubai International and Al-Maktoum International airports.
Dubai aims to attract 20 million visitors by 2020 and is hoping to attract tourists from non-traditional source markets such as South Korea, Issam Kazim, chief executive of Dubai Corporation for Tourism and Commerce Marketing (DCTCM), recently revealed.
Dubai received 13.2 million visitors in 2014, which marked an 8.2 percent rise on 2013 figures.
More than 60,000 new hotel rooms will need to be built over the next five years to accommodate the influx of visitors.