Dubai Comedy Festival lines up top Arabic comedians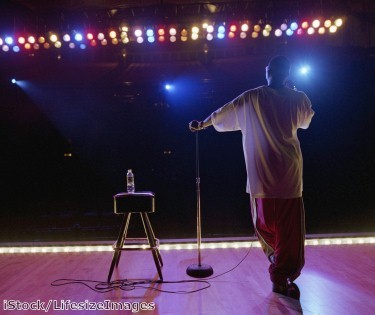 The first ever Dubai Comedy Festival has announced a stellar line-up of comedians for its Arabian night - something that is sure to delight both the emirate's tourists and residents.
Kicking off the ten-day extravaganza - which will be held between October 15th and 24th - will be the Dubai 3al wagef event, which is a reference to stand-up comedy in Arabic.
The evening will be headlined by Saudi YouTube sensation Bader Saleh and hosted by Dubai-based funny man Ali Al Sayed.
In addition, the audience will be able to experience Arabs Got Talent finalist Ebrahim Al Khairallah, Saudi Arabian stand-up Fahad Al Butairi, KitKat Comedy Breaks' 'Funniest Arab' Waddah Swar, Egyptian comedy pioneer Mohammad Salem and Palestinian comedian Adi Khalefa live on one stage.
The festival will be held in a purpose-built venue at SkyDive Dubai, which can seat as many as 4,500 ticketholders. Events will also be held at the Comedy Strip on the Jumeirah Beach Residence Walk and other selected sites across the emirate.
While the list of Arabic performers is impressive, there are several big names from across the world on the card. The Daily Show host Trevor Noah will be appearing, alongside Dave Chappelle, Hannibal Buress and Jerrod Carmichael.
Las Vegas comedy magician Mac King will be putting on a performance full of wonder, while the south Asian Desi Invasion, led by Dubai-based Indian comic Nitin Mirani, will have the audience in fits of laughter.
Dubai Comedy Festival is set to become a regular feature on the emirate's annual calendar and will help reinforce its emergence as a global events and entertainment destination.
Its diverse line-up, which sees many different languages and cultures represented, will play a key role in showcasing Dubai as a regional and international hub of comedy and entertainment, as well as a home to outstanding local and regional talent.