Dubai Christmas Festival 'to attract 30,000 visitors'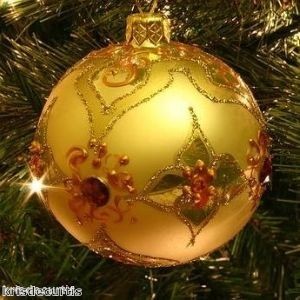 The Dubai Christmas Festival, which kicked off on Thursday (December 11th), is expected to attract 30,000 visitors during its three-day run at the Media City Amphitheatre.
Featuring over 200 retailers, up from 100 last year, the event offers consumers the chance to purchase a range of goods, including leather bags, art prints, home decor items, jewellery, toys, pottery, books and confectionery.
Chris Fountain, managing director of Turret Media, the festival's organiser, told Gulf News that the first edition of the shopping extravaganza featured just 80 retailers, demonstrating how much it has grown since its launch. He believes it has expanded significantly each year to cope with customer demand.
The festival, now in its third year, will feature stalls from Borders, Al Maya supermarket, French Bakery, Aminata, Apple Seeds and Aquae Jewels, as well as many more. Visitors will be able to take advantage of discounts and special offers that are exclusive to the event.
Retailers are expecting the festive season to boost sales, with David Gau, operations manager at French Bakery, saying: 'December 23rd to January 1st is a busy period for us. We expect a tripling of our turnover during this time compared to our yearly average sales.'
He is predicting that his company's sales during this festive period will be 30 per cent higher compared to last year, driven by new products designed especially as gifts for Christmas.
According to Nikola Kosutic, research manager at consultancy Euromonitor International, sales during the holiday season are largely driven by tourists. She said: 'Shopping by tourists during Christmas is higher than other parts of the year. UAE residents shop too because of the promotions.'
This year's Dubai Christmas Festival is expected to attract 30,000 visitors, many of which will be from overseas, compared to the 23,000 that attended last year's three-day extravaganza.
Events such as these, including Gulfood, the Dubai Shopping Festival and the Dubai Motor Festival, not only demonstrate the emirate's versatility as a tourist destination, but also reveals its determination to achieve the Department of Tourism and Commerce Marketing's target of attracting 20 million visitors a year by 2020.