Dubai Chamber boosts membership by 13,000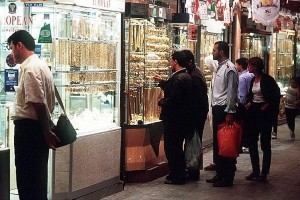 Dubai Chamber of Commerce and Industry has announced it attracted over 13,000 new members in 2013.
It represents the highest number of new start-ups in five years and demonstrates how the emirate is continuing to expand. Members' exports and re-exports reached AED 290 billion (£48 billion) over the 12-month period, which represents an eight per cent increase from 2012's figure.
In total, the body now boasts a membership of more than 153,000, while 824,000 certificates of origin were issued in the year - up ten per cent from 2012.
His Excellency Hamad Buamim, president and chief executive officer of Dubai Chamber, labelled 2013 as a 'year to remember' thanks to its successful bid for World Expo 2020 and the economic growth recorded.
'Dubai Chamber anticipates GDP growth of five per cent in 2013. Likewise, Dubai Chamber reached new highs with a surge in new members and our activities in new markets,' he added.
Speaking about the latest membership figures, Mr Buamim said it represents a 'great sign of the strength of the economy' and shows just how easy it is to start and operate a business in the emirate.
'Dubai Chamber is now one of the largest chambers of commerce in the Middle East and this also reflects the global reputation of Dubai as a business hub,' he remarked.
One of the main targets for the future of the emirate is international expansion, as this is viewed as critical to it's long-term growth ambitions. Among the new markets it managed to enter in 2013 was Africa, as it has established relationships in Ethiopia, as well as signing a two-way trade and investment deal between Dubai and eastern and southern Africa.
World Expo 2020 is also expected to be of significant importance for Dubai, as it will generate 275,000 jobs, attract 25 million visitors and add $23 billion (£14 billion) to the economy.