Dubai celebrates World Humanitarian Day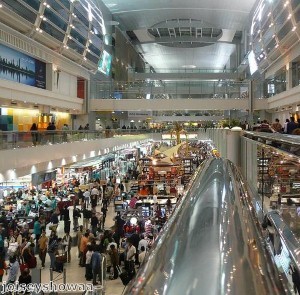 An event was held in celebration of World Humanitarian Day (WHD) in Dubai on Monday (August 19th).
It was organised by the International Humanitarian City (IHC), an organisation that was formed in the emirate as a global humanitarian and aid hub, in collaboration with the United Nations (UN) and several private partners.
The event, which was held at the Dubai Mall, celebrated the aid work that is carried out across the world and honoured those who have lost their lives trying to help others. It also marked the ten-year anniversary of the bombing of the UN headquarters in Baghdad, which caused the death of 23 aid workers.
IHC board member and major general Mohammed Ahmed Al Marri commented: 'We are very proud to have the opportunity to organise the World Humanitarian Day event in Dubai for a second year in a row.'
He also thanked HH Sheikh Mohammed Bin Rashid Al Maktoum, UAE vice-president, prime minister and ruler of Dubai and his wife, IHC chairperson HRH Princess Haya Bint Al Hussein, for their role in helping the event go ahead.
The WHD celebration saw the UN launch a new global campaign called 'The World Needs More...?' and participants were encouraged to say what they think the world needs more of via touch-screen computers.
A total of 11,000 people from 43 different countries visited the event, while 5,000 contributed to the touch-screens, with peace being selected as the thing the globe needs most. A short video by UN secretary-general Ban Ki-moon was also played throughout the day, reminding people of the need for teamwork to tackle the world's issues.
'We were very pleased to witness such high-level participation ... I would like to express appreciation to all who offered their support, in one form or another, to reveal what the world really needs more of,' Mr Al Marri commented.
The ICH is currently home to 44 non-governmental organisations and nine UN offices, which is evidence of the prominent role Dubai plays in the world humanitarian sector.