Dubai 'celebrates World Expo 2020 victory' anniversary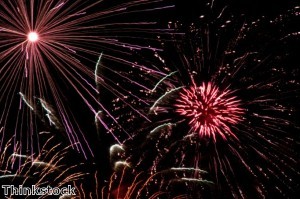 Yesterday (November 26th) marked the one-year anniversary of Dubai emerging as the victor in the race to become the host nation of the World Expo 2020 and the emirate has made incredible progress since then.
Upon hearing the news last year, the Dubai Expo team tweeted: "It was a hard-fought victory; we were up against strong competitors, to whom we offer our full respect and sincere wishes."
Other countries hoping to be crowned the winner, such as Turkey, Russia and Brazil, missed out due to Dubai's credentials and presentation - which revealed its theme of 'Connecting Minds, Creating the Future'.
The decision from the Bureau International des Expositions (BIE) to grant the emirate the rights to host the World Expo 2020 was unanimous.
On the one-year anniversary, the team tasked with organising the event met with BIS officials for an annual review, leaving them satisfied that Dubai could deliver the goods and fulfill all promises and expectations.
The emirate has pulled out all the stops to make sure Dubai is ready to host the 25 million visitors expected to attend the six-month event, 17 million of these will be international travellers. Since winning the honour, there has been a groundswell of support from the government and private stakeholders to ensure the smooth running of the preparations.
Mohammed Al Shaibani, a member of the Board of Directors of Dubai World, commented: "What is important, over the next six years, is that we create an environment that will stimulate demand generated across diverse sectors, directly and indirectly, and that we link this demand to the delivery, operation and service needs of the Expo.
"Similarly, we expect to actively seek to engage with the private sector and solicit their participation when we launch our procurement process – for companies of various scales from start-ups, to SMEs [small to medium-sized enterprises] to multinationals."
The World Expo 2020 will kick off the UAE's Golden Jubilee celebrations, while also offering the people and Dubai and its government an opportunity to realise a progressive and sustainable vision for the future.