Dubai celebrates new tourism milestones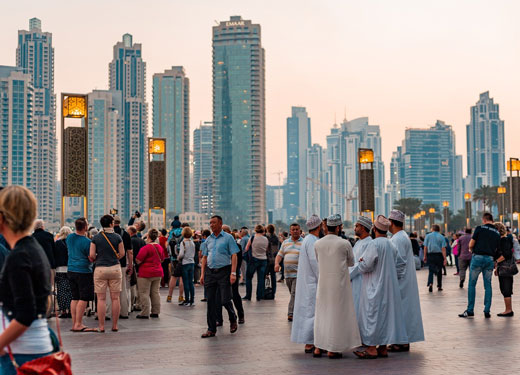 Dubai is one of the most popular tourism destinations among travellers from major international source markets including the United States, the UK, China and Australia, according to new research published by online travel giant Expedia Group.
Expedia, which is one of the world's most popular travel booking websites, revealed Dubai and the UAE ranked among the most popular destinations booked by users of the site in the third quarter of 2019.
The UAE's top source markets based on Expedia bookings during Q3 were the US, UK, France, India, China, Ireland, Australia, Germany, Italy, and Brazil.
China ranked as the fastest-growing source market, with bookings up 50% year-on-year, according to Expedia.
Meanwhile, the latest data issued by Dubai Tourism reveals Dubai welcomed 13.5 million visitors in the first 10 months of 2019, up from 12.88m during the same period in 2018.
The result keeps Dubai on track to hit its target of 20 million visitors in 2020, when it hosts the region's first World Expo.
India remained the city's top source market with 1.588 million visitors, followed by Saudi Arabia (1.344 million; +3% YoY), the UK (979,000; -1% YoY), and Oman (849,000; +27% YoY).
Nigeria topped the list of fastest-growing source markets with 190,000 visitors (+34% YoY).
The city's hotel sector reported 26.01 million occupied room nights in the January-October period, up from 24.49 million a year earlier.
Total guestroom inventory eclipsed 122,000 for the first time, up from 113,509 during the same period in 2018. The city's average daily rate (ADR) was AED400 (US$109.00), while RevPAR was AED295.00.