Dubai Cares 'helping to educate children'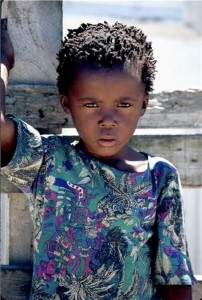 End Poverty. Educate Now has been launched by Dubai Cares to help some of the poorest children around the world.
A new charity campaign has been launched by Dubai Cares that will be running throughout the holy month of Ramadan and is aimed at helping to educate some of the most impoverished children across the globe.
The 'End Poverty. Educate Now' campaign focuses on spreading the message that education - or a lack of it - is one of the biggest issues facing many parts of the world in 2013, with UNESCO figures stating that if all children in the world could read this would have the effect of reducing global poverty levels by up to 12 per cent.
Tariq Al Gurg, chief executive officer of Dubai Cares, commented: 'In a knowledge-based world, investment in education is key for countries to build a healthy and equitable society.
'As a result, the inherent potential of people can be fulfilled, leading to an increase in income levels and a reduction in educational and social disparities caused by poverty.'
With this in mind, the Dubai-based charity is raising funds for the provision of primary school education for hundreds of thousands of children. It has not set an overall target for the amount of money it hopes to raise during the holy month, but hopes its supporters will give generously for this admirable cause.
Set up by His Highness Sheikh Mohammed Bin Rashid Al Maktoum in September 2007, Dubai Cares aims to promote universal primary education around the world, as well as pushing for greater gender equality.
Its achievements so far include the construction and renovation of more than 1,500 classrooms in some of the world's poorest countries, training over 23,000 teachers, providing nutritious food every day to more than 500,000 schoolchildren and distributing in excess of 2.1 million books in local languages.
According to UNESCO's data, the number of children living in poverty across the globe currently stands at more than 57 million, making End Poverty. Educate Now an extremely important endeavour for everyone around the world.