Dubai: Capital of Culture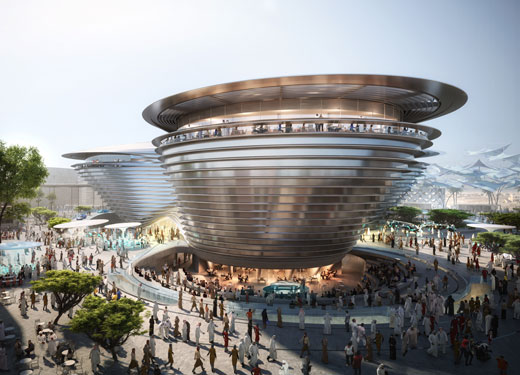 Widely recognised as one of the world's top luxury holiday destinations, Dubai is forging a reputation as a leading cultural hub thanks to major investments in talent, creative events and cutting-edge infrastructure. This year, Expo 2020 Dubai will showcase the city's collective talent to the world
WORLD-CLASS EVENTS
Major events set to put Dubai on the map in 2020
Expo 2020 Dubai: 'The World's Greatest Show'
As the Middle East's first-ever World Expo, Expo 2020 Dubai will showcase Emirati and Arab culture to the world. The event has even inspired the creation of the first Emirati opera. Al Wasl, which means 'the connection' in Arabic, will bring a thousand years of culture to life, showcasing the UAE's unique heritage from its Bedouin roots to forward-thinking, modern multicultural hub.With music by award-winning composer Mohammed Fairouz and dialogue penned by best-selling author Maha Gargash, the two-hour spectacular will be performed in both Arabic and English at Dubai Opera.
Al Wasl, produced in collaboration with Welsh National Opera, will be the result of collaboration between more than 100 Emirati and global artists and musicians as well as a production team of 70 professionals.
Art Dubai: showcasing local talent
Art Dubai is recognised as one of the region's premier annual cultural events and described by organisers as the world's leading international art fair. Launched in 2007, the event today attracts the involvement of more than 100 galleries across the city and thousands of local and international visitors. Art Dubai features contemporary and modern art from the Middle East, North Africa and South Asia, making it one of the world's most eclectic annual art fairs.
World Art Dubai
Now in its sixth year, World Art Dubai provides a platform for local artists to showcase and sell their works to an international audience. Last year's event features more than 3,000 contemporary artworks from budding and established artists and attracted thousands of buyers from across the globe.
World Art Dubai also includes the WAD Awards, which recognises the most outstanding works featured at the event. 
CUTTING-EDGE FACILITIES
Unique venues designed to host world-class events
Museum of the Future
Scheduled to officially open in the coming months, the $200 million Museum of the Future project, will be "an icon of the future of science, technology and innovation in Dubai, and will be a pioneer global destination for the launch of new technologies, innovations and many creative ideas", according to a government statement.
"The museum will provide visitors the opportunity to experience the future now. It will be the destination for scientists, experts, innovators, and creative minds, from all over the world, to design and shape the future," says Mohammad bin Abdullah Al Gergawi, Minister of Cabinet Affairs and the Future, and vice chairman of the Board of Trustees and managing director of Dubai Future Foundation.
Sheikh Mohammed Bin Rashid Library
This $272 million venue, located in the Al Jaddaf area of Dubai, is designed to resemble a large open book. The 66,000 sq metre library holds more than 1.5 million volumes, one million audio books and two million e-books, making it the world's largest electronic collection and the biggest library in the Arab world.
Hussein Nasser Lootah, Director General of Dubai Municipality, describes the library as a "world-accredited reference in [the] Arabic language and a destination for specialists, scientists, writers, poets, intellectuals, talented minds, and students. It will also serve as an incubation for publishers". 
Dubai Opera
This luxurious 2,000-seat indoor venue, which opened in 2016 and was developed at a cost of US$300 million, is the star attraction of Downtown Dubai's arts and culture precinct. The landmark facility has hosted world-class cultural events and live productions since its opening, including live performances of Les Miserables and Cats.
Coca-Cola Arena
Coca-Cola Arena is the Middle East's largest live entertainment destination, capable of accommodating up to 17,000 spectators. Located at City Walk, the stadium has hosted events ranging from sporting tournaments and concerts to theatre productions and gala dinners. Since its opening in June 2019, the arena has hosted performances from the likes of Maroon 5, Iron Maiden and Westlife.
Alserkal Avenue
Dubai's Al Quoz Industrial area is home to the unique creative hub, Alserkal Avenue. Housing more than 35 galleries and creative spaces spread across an area exceeding 500,000 square feet, the precinct attracts local artists and musicians and is an exciting reflection of Dubai's growing confidence as a leading international creative hub.
Alserkal's latest attraction is Concrete, a multipurpose venue designed by Rem Koolhaas' Office for Metropolitan Architecture (OMA) that was shortlisted for the 2019 Aga Khan Award for Architecture. The venue hosts international exhibitions as well as art, design and fashion events.