Dubai 'can learn from Milan Expo 2015'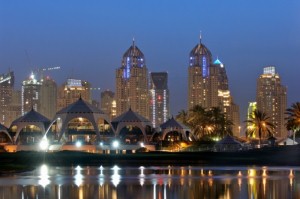 In six years' time Dubai will host the World Expo 2020, an event that is expected to have a dramatic impact on the emirate.
The showcase will undoubtedly attract thousands of visitors and it has also been forecast that it could provide a significant boost for the local economy.
With this in mind, the organisers behind the Expo will be taking every precaution to ensure the event is as successful as possible. One way they may go about this is by consulting the people behind the Expo 2015, which will be taking place in the Italian city of Milan next year.
Speaking to gulfnews.com, one of the companies involved with the event said they would be happy to speak to Dubai's representatives.
Federico Golla, chief executive and president of Siemens Italy, which will be responsible for powering Expo 2015, stated: 'I think Dubai should and will be in touch with our organisation.
'We are more than willing as a company - seeing as we are based everywhere in the world and for us the emirates is an important business area - to cooperate with them to tell them what can work for them.'
He said Siemens has experience of moving projects between nations and believes it could help Dubai to host the event successfully.
Some 20 million people from across the world are expected to visit Milan for Expo 2015. However, Dubai is forecast to outdo the Italian city, with 25 million visitors predicted to arrive in the emirate between October 20th 2020 and April 10th 2021.
Work has already begun on some of the projects that will feature as part of the event and the UAE's government is expected to invest in the region of AED25 billion (£4 billion) in the showcase over the next six years.
Figures published by the Dubai Chamber have estimated the Expo could create around 245,000 jobs in the tourism sector, while Bank of America Merrill Lynch has suggested the event will boost the emirate's gross domestic product.