Dubai 'can become capital of Islamic economy'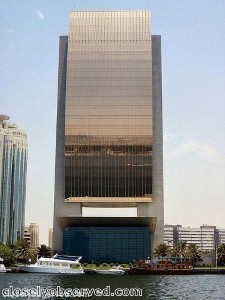 Dubai is on track to becoming the capital of the Islamic economy.
This is according to a top government official, who stated the emirate's robust infrastructure gave it a strong chance of achieving this objective. Abdulla Mohammed Al Awar, chief executive officer at Dubai's Islamic Economy Development Centre (DIEDC), claimed it was well on course to meeting the 2016 deadline set by Sheikh Mohammed bin Rashid Al Maktoum, the vice-president and prime minister of the UAE.
Last year, Sheikh Mohammed announced his vision to transform Dubai into the hub of the fourth-largest economic bloc in the world. To do this, he created a seven-point strategy, comprising of 46 strategic initiatives. The Islamic economy is said to be worth around $7 trillion (£4.16 trillion) and is just behind the US, China and European Union in terms of importance.
According to Mr Al Awar, he will have to complete 280 individual tasks in order to achieve this goal. These duties span a variety of different industries, including finance, food, tourism and the digital economy. In addition, he stated the DIEDC had to develop new educational infrastructure which would allow it to sustain its transformation.
One of the key objectives of the centre is promoting the emirate both regionally and globally as a hub for Shariah-compliant goods and services. In addition, it has been tasked with creating a database on Islamic economic activities and facilitating arbitration in cases of disputes.
Tapping into the trade of Halal products was also seen as critically important to achieving the 2016 target. This is because the sector is estimated to witness a 4.8 per cent year-on-year growth, reaching a valuation of $6.4 trillion by 2020. In turn, this could create $2.9 trillion worth of new opportunities.
Despite, the vast amount of progress the DIEDC has made in the last year, Mr Al Awar states he is aware there is a lot still to be done. This is especially true in terms of standardising the cosmetic and pharmaceutical sectors.