Dubai businesses are full of confidence, study shows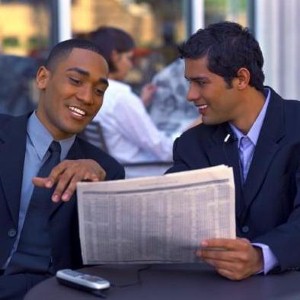 Nearly half (48 per cent) of Dubai-based businesses expect trading conditions to improve even further in the coming months, a new study has shown.
According to the Dubai Chamber of Commerce & Industry, only 26 per cent of companies in the city think the economy will be more challenging in the third quarter of 2013.
The emirate has a burgeoning business district and some of the world's leading organisations - including technology giants Microsoft and Google - have established offices in the region.
Firms are particularly happy with current access to credit and are also buoyed by improvements in the employment market.
Leaders at the Dubai Chamber said these latest results are especially encouraging, as the summer months usually bring a lull in corporate activity.
Director general of the body Hamad Buamim said the survey gives the government a better idea of how entrepreneurs and investors view the sheikhdom. It also gives the authorities an opportunity to introduce new policies that make it easier for Gulf enterprises to flourish.
He suggested the research forms part of the Dubai Chamber's Business Voice strategy, which was set up to ensure corporations have their voices heard when new laws and legislation are introduced.
This proactive approach has certainly helped Dubai enhance its status as a modern business hub, as firms are keen to move to an area where the government does all it can to stimulate economic growth.
At the moment, many companies want the authorities to address the negative impact of short-stay visa validity and have also warned that the high cost of raw materials and rising rents could hamper their businesses in the near future. It will be interesting to see how Dubai's leaders react to this.
Earlier this week (August 5th), Dubai SME - an arm of the Department of Economic Development - confirmed the city will host a chapter of the World Entrepreneurship Forum in December 2013, which will further add to the emirate's reputation as a corporate hub.