Dubai business optimism hits six-year high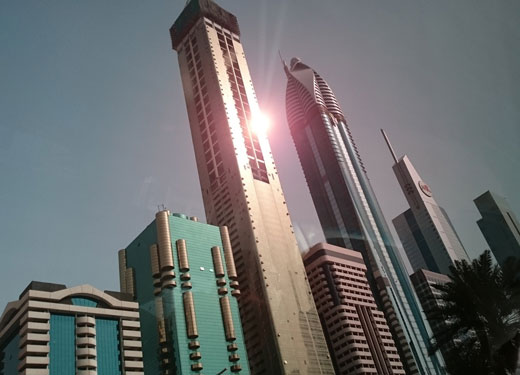 Business optimism in Dubai reached its highest level since 2012 in October, according to Emirates NBD's Dubai Economy Tracker Index.
The city's construction output also rose in October, according to the report, which analyses operating conditions in the emirate's non-oil private-sector economy.
"Both output and new orders across the whole of Dubai's private sector increased in October, but at markedly slower rates," commented Khatija Haque, the head of Middle East and North Africa research at Emirates NBD. "Firms in Dubai were the most optimistic than they have been since at least 2012, with nearly 77 per cent of respondents expecting their output to be higher in a year's time."
Meanwhile, a new survey published by HSBC attributes rising business confidence in the UAE to increasing oil prices, Expo 2020 and the UAE government's recently announced economic stimulus packages.
The 'Navigator: Now, next and how for business' study surveyed 8,500 companies in 34 markets around the world including the UAE.
Of those UAE businesses surveyed, 87% were confident about their prospects for the year ahead, with a similar percentage (86%) were also positive about the global trading environment.
"The report speaks a lot about the business confidence of UAE-based companies. The fact that many businesses are making capital expenditure is a clear sign they have a positive view of the future," commented Mike Davis, head of Commercial Banking for HSBC UAE in an interview with Gulf News.
Davis noted that many UAE-based firms were also eyeing opportunities for expansion in regional markets, with Oman, Saudi Arabia and Egypt topping the list.
"The [UAE] is as much a hub for regional trade, as it is for international. As global issues that concern businesses evolve, it comes as no surprise that they would also look within the region for the right cross-border opportunities," he added.