Dubai builds sporting destination reputation through cricket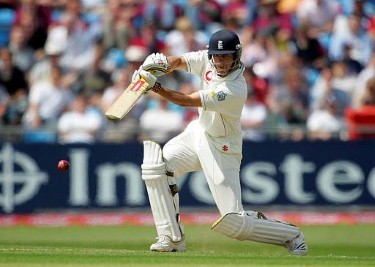 Test cricket is coming to Dubai this month as the emirate continues to build its reputation as an elite sporting destination.
England take on Pakistan in a two-match Test series in October, the latest contest since the emirate began staging Tests five years ago.
Dubai hosts the second Test (October 22nd-26th), as well as a one-day international and two T20 matches in November.
Meanwhile, the inaugural Pakistan Super League will be played in Dubai next year.
Ahead of the Test series between Pakistan and England, Dubai is also hosting a series of cricket-themed talk show events.
'Cricket and Beyond - Join the Conversation' will feature two legends of the game, Indian batsman Sachin Tendulkar and Pakistani bowler Wasim Akram.
The event, which is being held at Rixos The Palm, is being put on by United Sports Associates.
Raj Ramakrishnan, the firm's managing director, commented: "Dubai has been chosen as the venue for the launch event for its increasing importance in the sporting landscape, its luxurious environment and its recent history in hosting some epic cricketing battles."
Cricket is not the only game in town these days, however, as Dubai is increasingly playing host to a range of sporting events.
For motorsport fans, October 22nd to 24th is Gulf Bike Week, while early November sees the arrival of the Samsung Beach Soccer Intercontinental Cup Dubai 2015 event.
November is also when the hugely popular DP World Tour Championship at Jumeirah Golf Estates takes place.
The $8 million event is the climax to the European Tour and always brings a huge influx of golf fans for the week as the world's greatest players hit town.