Dubai 'breaks two world records' in one day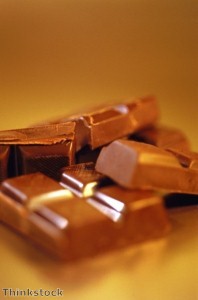 Dubai has broken two world records - the largest mosaic of the UAE flag made from footballs and tallest structure in chocolate - in a weekend to celebrate the UAE's 43rd National Day (December 1st).
Recorded at Standard Chartered's headquarters in Dubai, the mosaic involved positioning 6,000 footballs - coloured red, green, white and black - over 280 square metres to look like the UAE's flag.
The audience was able to purchase commemorative footballs and t-shirts to remind themselves of the spectacular event for years to come, with all proceeds going to the 'Seeing is Believing' initiative, which is a global programme that has been set up to tackle avoidable blindness and visual impairment.
Upon putting the final football into place, Mohsin Nathani, chief executive officer of Standard Chartered, said the bank wished to celebrate 2014's National Day in a different way compared to previous years, and the idea of breaking a world record 'was a nice way from the bank to thank the UAE.'
He added: 'During the National Day preparations at the bank, a team was formed to come up with some ideas, and I was surprised that they had come up with such a brilliant idea which made us break a Guinness World Record title today for the largest football mosaic.'
On the same day, the world's tallest structure in chocolate was unveiled at Dubai International Airport. Created by master chocolatier Andrew Farrugia, the 44.2 feet tall model of the world's tallest skyscraper Burj Khalifa was put on show to those passing through the global hub.
Mr Farrugia, who has worked in pastry for the past 32 years, is no stranger to world records, creating the world's longest chocolate sculpture in Brussels last year. The feat involved a building a 34 metre stream train made entirely from the confectionary.
Anita Mehra, vice-president of communications and business development, said that the emirate is known for its firsts, being home to the world's largest seaports, shopping malls and one of the busiest airports. She added: 'We thought it was a great idea to celebrate the National Day with a record breaking feat that travellers passing through Dubai International would be able to appreciate.'