Dubai boosts economic ties with India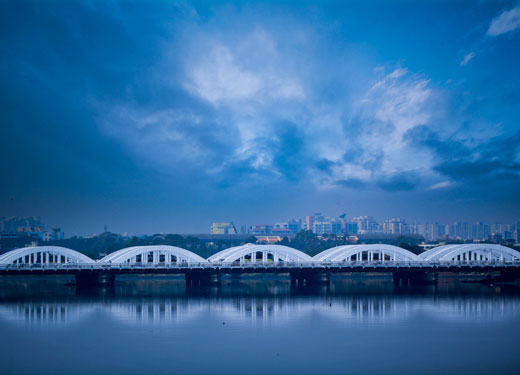 Dubai's investment authority has moved to further leverage the emirate's already close bilateral ties with India, staging a series of investment seminars and meetings in two of the country's biggest cities.
The Dubai Investment Development Agency, known as Dubai FDI, led a delegation comprising more than 80 Dubai-based firms to Bengaluru and Chennai.
According to Dubai government data, Indian investors were involved in a total of 31 FDI projects initiated in Dubai in 2018, worth more than AED3.7 billion ($1.01bn) in capital. This made India the second largest investor in Dubai in terms of FDI capital in 2018, and the fourth largest in terms of projects, during the first nine months of the year.
Indian investment in Dubai spanning the period 2015-18 totalled AED6.12 billion across 109 projects, according to data released by the Dubai FDI Monitor.
Commenting on the close economic relationship between Dubai and India, and the former's enduring appeal to Indian investors, Ibrahim Hussain Ahli,  the director of Investment Promotion Department, Dubai FDI, said: "India's investment performance in Dubai is reflective of its sustained interest and confidence in the emirate's capability to provide a business environment that will allow for its capital to grow and expand to other leading markets. We are confident that this visit will further boost India's leading position as a major investor in Dubai."
"Dubai maintains steady and long-standing trade and economic relations with India, especially in booming cities such as Bengaluru and Chennai. Visiting these major economic hubs is part of our continuing efforts to promote other sectors, where investing partners can explore new growth opportunities and seek out ways to effectively take advantage of them in an easy and facilitative manner, especially with the upcoming Expo 2020, the robust property market, and the growing prominence of the emirate as a global hub that is conducive for start-ups and entrepreneurs."