Dubai boasts 26,000 millionaires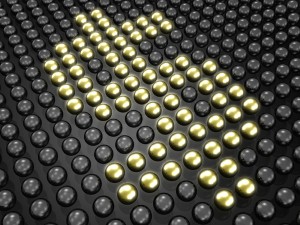 There are around 26,000 millionaires in Dubai, newly-released research has found.
According to New World Wealth, the city boasts the second biggest number of millionaires - measured in US Dollars - in the Middle East, behind only Istanbul in Turkey.
With a population of 2.2 million, it means roughly one in 100 people - or one in 23 households - in Dubai are very well off and have a significant amount of disposable income. The figures exclude the value of primary residences.
This demonstrates how important Dubai is becoming on a global scale, as it is able to attract a plethora of high net worth individuals thanks to its mix of sporting, cultural and lifestyle events.
London (339,200) was found to have the most millionaires of any city in the world, followed by New York (300,100) and Tokyo (226,500).
When it comes to millionaire density (the number of millionaires per unit of population), the Swiss city of Geneva tops the list, with Zurich and Singapore in second and third place respectively.
With the real estate market expected to improve significantly in the future, now could be an excellent time to close a Dubai property investment deal and make a purchase before the preparations for Expo 2020 are in full swing.
The report builds on a study carried out by the Boston Consulting Group last year, which revealed that one in every 25 households in the UAE were millionaires, giving it the world's ninth highest density of millionaires.
On top of this, three out of every 100,000 households in the country are multi-millionaires, putting it in the top 15 globally for this particular statistic.
With so many high net worth people working and living in Dubai and the UAE, the future looks bright for the region and the Middle East as a whole.